Prince Philip is to stand down from royal duties for good, it was announced today (Thursday 4 May).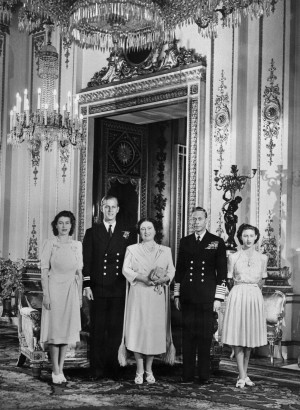 His retirement was revealed when the Queen's most senior aides were ordered to attend a special meeting at Buckingham Palace in London – led by William Peel, the Lord Chamberlain. Those at the 10am meeting were told that the Duke would be retiring in September.
Ahead of the meeting, the rumour mill went into overdrive over what it could be about.
Prince Philip – who turns 96 on 10 June – has been a few steps behind the Queen for the majority of their engagements since they wed on 20 November 1947.
The decision to retire was made by Prince Philip himself and is supported by the Queen, who recently turned 91, a palace spokesman said. The palace said that the Queen "will continue to carry out a full programme of official engagements".
Prince Philip conducted 110 days of engagements in 2016 which made him the fifth busiest member of the royal family, Court Circular listings claim.
He is a keen sports enthusiast and serves as patron of 780 organisations, serving as chairman of the Duke of Edinburgh's Award scheme for people aged 14 to 24. He still plans to be associated with them in his retirement.
He will however "no longer play an active role by attending engagements," the palace claims.
The Duke is the longest-serving consort of a reigning British monarch, and the oldest-ever male member of the British royal family.
Born in Corfu, Greece, Philip was the tall, handsome and blond naval officer who began corresponding with the 13-year-old Princess Elizabeth who he first met in 1934.
During the Second World War he served with the Mediterranean and Pacific fleets.
He is father to four children with the Queen; Prince Charles, Princess Anne, Prince Andrew and Prince Edward.
Philip left active military service when Elizabeth became Queen in 1952, having reached the rank of commander, to focus on royal and family duties. He was formally made a Prince of the United Kingdom in 1957.
In November, he and the Queen will celebrate their 70th wedding anniversary.
Full statement from the Royal Family regarding Prince Philip's retirement: