As Prince Philip steps down from royal duties in his 96<sup>th year, many are wondering what this means exactly.
After the Queen's most senior aides were ordered to attend a last-minute meeting at 10am today (4 April), the internet went berserk with social media users speculating if it was due to a royal death.
Now, the cat's out of the bag and Philip – who is approaching his 96<sup>th birthday on 10 June – is retiring from his royal engagements this autumn. He is fully supported by the Queen in his decision and can finally put his feet up.
The senior royal has been one of the most hard-working members of the British royal family since he wed the then Princess Elizabeth on 20 November 1947. He gave up his career as a commander in the Royal Navy, for which he had great passion, when his wife became Queen in 1952.
What is the Duke actually retiring from?
As it stands, Philip is patron of 780 organisations, "with which he will continue to be associated", according to the Buckingham Palace statement today.
Even at the age of 95, Philip has put his younger royal counterparts to shame as far as work ethic goes, undertaking 219 official engagements in the UK last year alone. This is more than the Duke and Duchess of Cambridge and Prince Harry put together.
He will even carry out engagements he has already agreed to until autumn this year, and may still choose to attend certain public events "from time to time".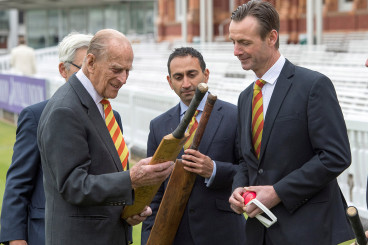 As consort to the Queen – and the longest-living one in the history of the British royal family – Philip's job was to support his wife in her duties as sovereign, accompanying her to ceremonies such as the State Opening of Parliament in various countries, state dinners and tours abroad.
In 1956, he founded the Duke of Edinburgh's Award in order to give young people "a sense of responsibility to themselves and their communities". That same year, he established the Commonwealth Study Conferences and travelled around the world aboard the Royal Yacht Britannia – opening the 1956 Summer Olympics in Melbourne before visiting the Antarctic.
The nearly-800 organisations Philip is patron of particularly focus on the environment, industry, sport and education. He was President of the National Playing Fields Association for 64 years from 1947 until Prince William took over the role in 2013. He served as UK President of the World Wildlife Fund from 1961 to 1982, International President from 1981 and President Emeritus from 1996.
Along with that he is patron of The Work Foundation and was previously the President of the International Equestrian Federation from 1964 to 1986. Though he will not attend any further royal engagements including those associated with organisations close to his heart, he will continue to be affiliated with them.
Why the urgent, last-minute meeting?
After Buckingham Palace called the eleventh-hour meeting, people all over the world began speculating online about the Queen and Duke's health.
We were soon assured by palace spokespeople that the meeting did not concern illness or a royal death, as many social media users feared ahead of the announcement.
Royal expert Richard Fitzwilliams gave his verdict on the urgency, telling IBTimes UK that it could be down to the snap election which is taking place on 8 June, surprisingly called for by Prime Minister Theresa May last month.
He said: "I suspect this is because an election had been called and Parliament dissolved. This seems a good moment to announce a change in the functioning of the monarchy which is so pivotal to our divided country.
"To my knowledge, there is no health link, it's a dignified bow out. I suspect he will appear often but this will be voluntary. He has surely, in his wonderfully idiosyncratic way, earned his retirement and the nation will be grateful.
"What made sense is that Prince Philip could retire in August after he is 96 and voluntarily choose what he takes on.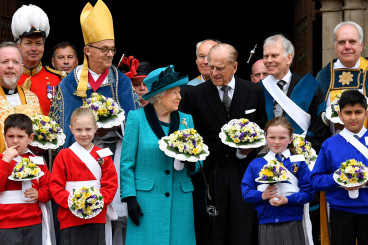 "His dedication to the Queen and the monarchy is truly remarkable. His appearances will also take on a certain cachet. This is an excellent plan for a dignified withdrawal from public life," Fitzwilliams added.
As Prince Philip spent yesterday (3 May) opening a new stand at Lord's Cricket Ground, the Queen met May to dissolve Parliament ahead of the election.
The Conservative premier then hastily offered Britain's deepest gratitude and good wishes to the 95-year-old as he stands down from public engagements this morning.
She said: "From his steadfast support for Her Majesty the Queen to his inspirational Duke of Edinburgh Awards and his patronage of hundreds of charities and good causes, his contribution to our United Kingdom, the Commonwealth and the wider world will be of huge benefit to us all for years to come."
Other expert opinions
Royal expert Phil Dampier tweeted: "#TheQueen #PrincePhilip are fine I'm told. My feeling is the Duke may be retiring and no one deserves to relax more than he and the Queen."
Suggesting that the Duke has done his bit for the royal family, ITV royal correspondent Chris Ship tweeted: "The Duke of Edinburgh has done 22,191 solo engagements/637 solo overseas visits/5,493 speeches/14 books written".
Victoria Murphy from The Mirror added: "How ironic that Prince Philip – who hates a fuss – should end up announcing his retirement amid such hysteria #BuckinghamPalace #meeting".
Despite having the nation on the edge of their seats for the best part of the morning, the last-minute meeting may be a reflection of Philip's no-nonsense nature and his desire to get on with matters.
Full statement from the Royal Family regarding Prince Philip's retirement:
His Royal Highness The Duke of Edinburgh has decided that he will no longer carry out public engagements from the autumn of this year. In taking this decision, The Duke has the full support of The Queen.
Prince Philip will attend previously scheduled engagements between now and August, both individually and accompanying The Queen. Thereafter, The Duke will not be accepting new invitations for visits and engagements, although he may still choose to attend certain public events from time to time.
The Duke of Edinburgh is Patron, President or a member of over 780 organisations, with which he will continue to be associated, although he will no longer play an active role by attending engagements.
Her Majesty will continue to carry out a full programme of official engagements with the support of members of the Royal Family.