The Duke of Cambridge has endeared himself to fans once again after "galloping" for the audience during the Royal Variety Performance.
William and Kate were the guests of honour at this year's event hosted by Miranda Hart at London's Palladium theatre. In scenes broadcast on ITV last night (19 December) the prince joined in the fun without reservation.
He initially shouted back the comedian's catchphrase "Such fun" from his box during a sketch. But the audience was treated to his real comic talent a little later.
After the young stars of Annie finished their performance, Hart urged the cast to entreat the duke to mimic her signature move.
One girl pleaded: "Please sir, will you gallop with us?"
William laughed hard at this but was sporting enough to oblige to the request and did a little gallop in the royal box as the crowd cheered him on.
Hart said after the show: "I did apologise to him at the end and he said he'd practise his galloping.
"I thought he was wonderful in joining in. I forgot to get him to knight me with a lightsaber but maybe another time."
Viewers were quick to praise the Duke of Cambridge on social media calling him a "legend" and a "good sport".
One wrote: "'Prince William galloping is one of the best things I've ever seen!"
Another said: "Oh I do love our future king! Always a great sport."
A third Tweeted: "What a legend Prince William is joining in Twice!"
He recently won admiration for personally delivering his son Prince George's letter to Santa Claus while on an official trip to Finland.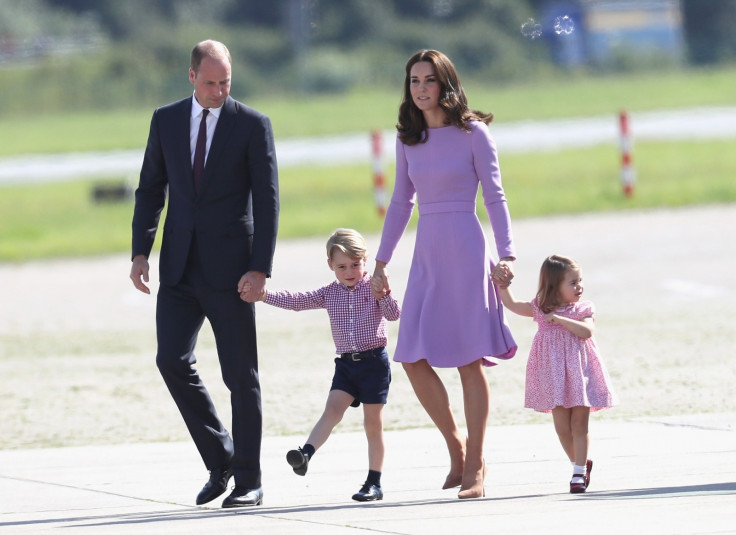 Although his Royal Variety antics were applauded, most viewers complained that this year's show was highly unentertaining.
A Twitter user wrote: "#RoyalVarietyPerformance I bet Megan Markle is watching this and wondering whether getting married to a Royal is such a good idea."
A second said: "Watching the twitter comments is more entertaining than the show #royalvarietyperformance."
Another tweeted: "#RoyalVarietyPerformance Just horrific. If I'd have been there I would have set off the fire alarm and probably been knighted."
A fourth complained: "People claim the Royal Family have an easy life but they're currently having to endure being 'entertained' by Miranda Hart and if that isn't suffering god knows what is. #RoyalVarietyPerformance."