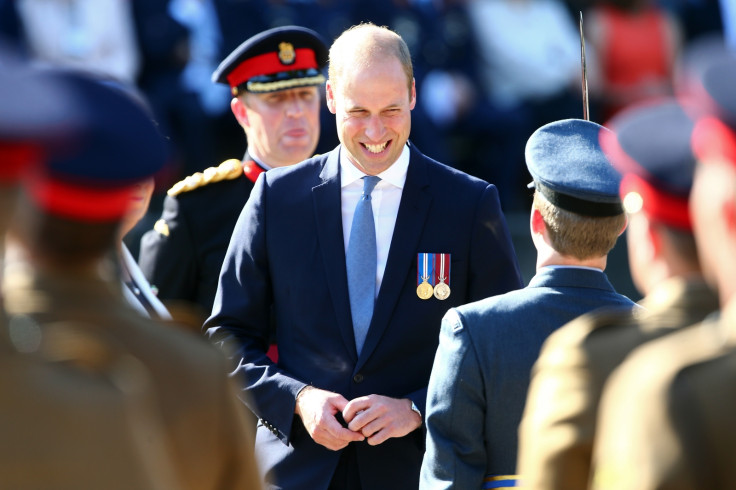 The Duke of Cambridge visited Dusseldorf on 23 August to honour the role of British Forces in Germany and to celebrate the 70th anniversary of the NRW state.
The 34-year-old attended the event without his wife, Catherine, the Duchess of Cambridge, and appeared to be in an upbeat mood as he greeted and spoke to British soldiers of the 20th Armoured Infantry Brigade.
Shortly after waving to onlookers, William – who looked dapper in a navy suit and sky-blue tie – met with the Minister-President of North Rhine-Westphalia, Hannelore Kraft, before walking onto a stage during the celebrations.
The official Twitter account for Kensington Palace commentated the Duke's arrival in a series of tweets. One post stated: "The crowds are out in full in #Dusseldorf ahead of The Duke's arrival #NRW70".
Providing some background information on the event, another tweet read: "For 70 years, British Forces Germany played a vital role in NRW, particularly in its reconstruction after WW2, and during the Cold War."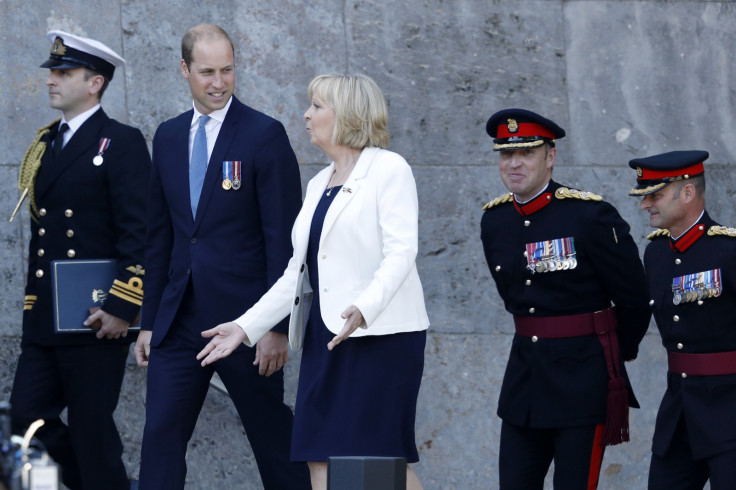 The prince will attend a series of events honouring the role of British Forces Germany (BFG) at the request of Her Majesty's Government. During the visit – which celebrates the 70th year (to the day) of the North Rhine-Westphalia (NRW) – His Royal Highness will, alongside Kraft, observe a BFG military parade.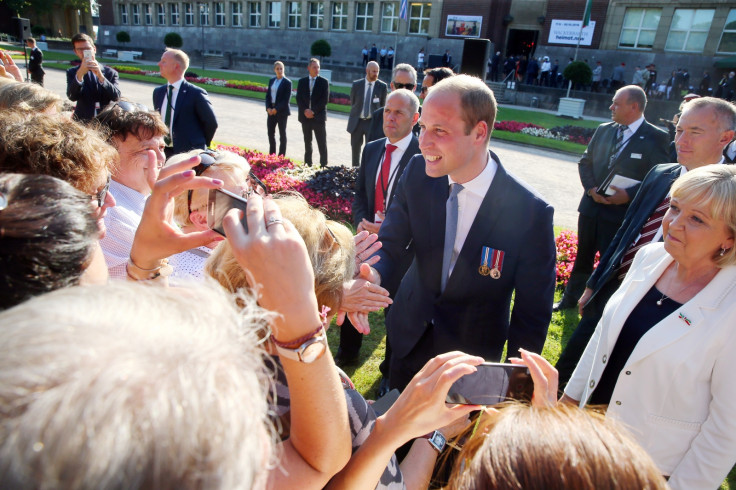 William will watch President Kraft present the Fahnenband – the federal state's highest military honour – to the 20th Armoured Brigade in acknowledgement of their service to Germany. The Duke will later meet BFG personnel at a reception and attend a 70th anniversary gala alongside Chancellor Angela Merkel this evening.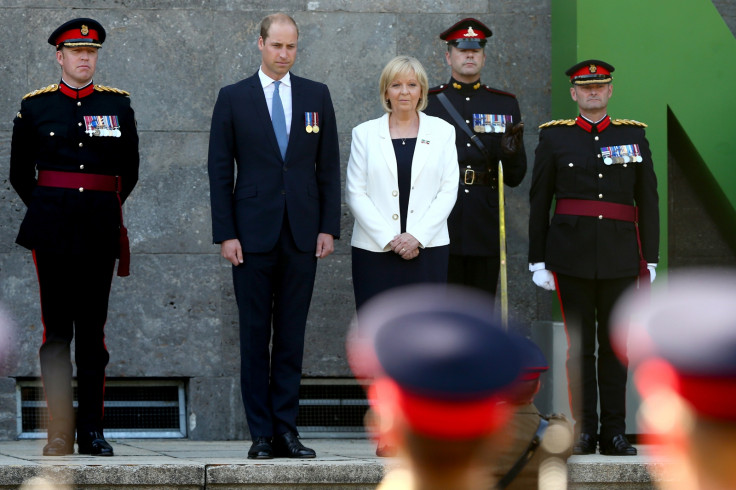 At the end of the Second World War, NRW was established on 23rd August 1946 by the British Military Government. British Forces Germany has remained in the region for almost 70 years and played a vital role during the Cold War and in the reconstruction of its area of occupation.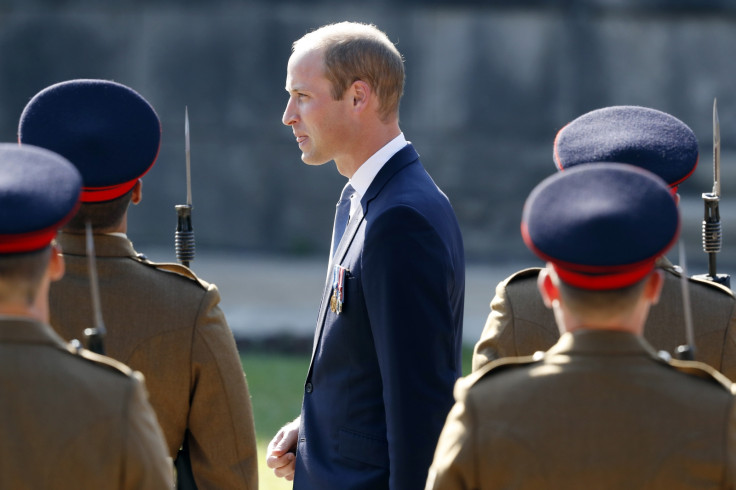 The events taking place today in Dusseldorf – a city in western Germany known for its trendsetting fashion and art scene – pledges to celebrate both the historic and current ties between NRW and Britain in commemoration of the UK's military contribution.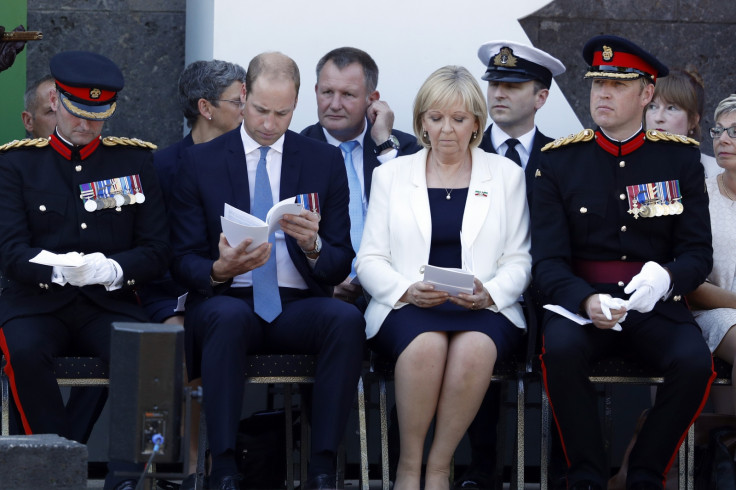 This evening's gala is scheduled to take place in the city's Tonhalle with musical performances and short films celebrating the history of the NRW state. William will deliver a speech during the ceremony alongside Merkel and President Kraft.