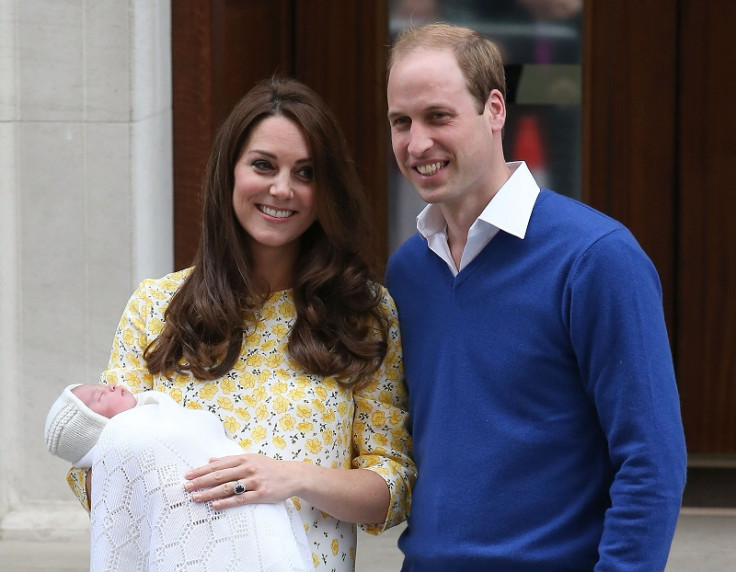 The Duke and Duchess of Cambridge have chosen five godparents for the young princess, including Princess Diana's niece Laura Fellowes.
William and Kate asked Fellowes – the daughter of Princess Diana's sister Jane – to take on the role of spiritual guide for the nine-week-old Princess. They have also asked their friends Sophie Carter and James Meade, Kate's cousin Adam Middleton, and William's close friend Thomas van Straubenzee to be godparents to the princess.
Before the announcement, it was thought that Princesses Beatrice and Eugenie, William's lifelong friends Hugh van Cutsem and Thomas van Straubenzee, and Kate's school friend Alicia Fox-Pitt, would be named godparents.
The nine-week-old Princess will be christened in private service at Sandringham, Norfolk, where Princess Diana's was christened in 1961. The ceremony is taking place four days after what would have been Diana's 54th birthday.
Princess Charlotte will wear a replica of a silk and lace christening gown, which has been worn by royal babies since 1841. By 2004 the original gown had become towas too delicate, so a replica was made by the Queen's dressmaker Angela Kelly.
As part of Royal tradition, the water used for Princess Charlotte's christening will be holy water from the River Jordan, where it is said Jesus was baptised by John the Baptist.
Less than 30 people will attend the private service.
The family has asked any well-wishers invited to wait in the paddock outside the churchyard until after the ceremony. This is the first time in three generations that a senior royal will be accessible to the public on her baptism day.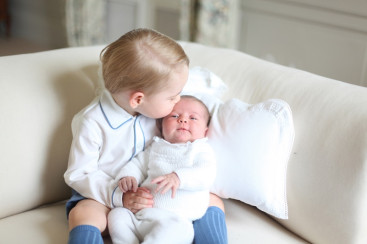 The Queen and Prince Philip will attend the ceremony, along with Prince Charles and his wife Camilla. Kate's parents Carole, Michael and her brother James and sister Pippa will also be present.
Prince Harry will miss the christening today, as it coincides with a three-month charity trip to Africa, where he will be doing conservation and charity work.
Prince George's nanny Maria Borrallo is expected to be there to mind the young prince during the ceremony.
There will be no cameras during the service but Mario Testino, who photographed Princess Diana and took William and Kate's engagement photographs, will photograph the royal party afterward.
Following the service, The Duke and Duchess of Cambridge will give a tea at Sandringham House, where guests will be served slices of christening cake at an afternoon tea after the service, which is a tier taken from their wedding cake.