The man behind the explosive biography Diana: Her True Story has hit back at accusations that reissuing the book ahead of the 20th anniversary of her death could negatively impact Prince Harry and Prince William.
Appearing on Loose Women on Tuesday (27 June), Andrew Morton defended his decision to open old wounds by lifting the lid on some of the darkest moments of Princess Diana's life, despite her sons publicly stating that they are still struggling to come to terms with her death.
In an updated version of the book first published in 1992, Morton included transcripts of secret audio tapes in which the late princess details her battles with bulimia, reveals that her marriage woes led her to self-harm and admits her rage over Charles' relationship with Camilla Parker Bowles.
Grilled about his motives for writing the book, he told the panel that although he was vilified he was simply doing her bidding and she had been very involved. "Basically, it was her idea. We made a series of tape recordings, I asked her questions and she answered them through an intermediary and she was on the phone and we spoke with friends.
"The whole idea originally was to give her some kind of deniability so she could work out her future, with or without Prince Charles," he added.
He went on to accuse the royal family of collectively putting their head in the sand about "these things" and claimed that when Charles read extracts from the book he knew it was her voice coming through the tapes.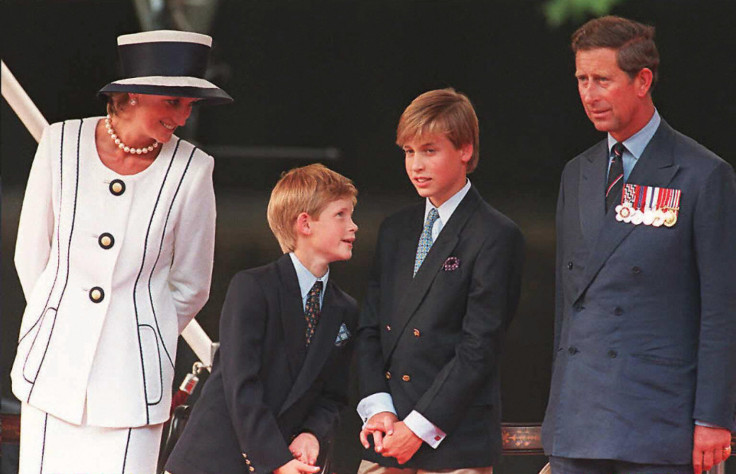 Asked if she thought Diana was capable of threatening Camilla, he said: "I'm confident she could have done that because she was obsessed about Camilla".
Diana died as a result of injuries sustained in a car crash in the Pont de l'Alma road tunnel in Paris, France, on 31 August 1997. Both William and Harry have made no secret of their struggle to deal with the grief in the aftermath of her death. Harry recently admitted that he sought professional help after his life descended into chaos.
Asked about the relevance of the reissue, which is now more than double the length of the 150-page original, he said he believed that his controversial account of her life behind closed doors would one day be of great historical value and would contribute to her legacy.
"From what I can gather from reading what Prince Harry has to say about his life, about the whole funeral and walking behind the coffin and so on, that he's trying to come to terms with his own life.
"I think that, in a way, as the sons of the future Queen they would want to know more about their mother."
The book discloses that Charles had wanted Harry, his second son, to be a girl. But panel member Janet Street-Porter pointed out that reading this would only make "life even more difficult for Harry, who does sound as though he had a very troubled time after her death?"
Porter hit back that: "They don't need me to tell them about the unhappiness of their mother."
The Samaritans provides a free support service for those who need to talk to someone in the UK and Republic of Ireland. It can be contacted via Samaritans.org or by calling 116 123 (UK) or 116 123 (ROI), 24 hours a day, 365 days a year.
If you or someone you know is suffering from depression, please contact a free support service atMind.org.uk or call 0300 123 3393. Call charges apply.