The Speaker of the House of Lords has called on the prime minister not to create extra Tory peers in order to ensure that invoking Article 50 gets the green light from Parliament.
As Theresa May awaits the outcome of a Supreme Court ruling over whether MPs and peers should have a vote on triggering Article 50, which sets Britain's divorce proceedings from the EU in motion, Lord Fowler said the upper chamber would not "sabotage" Brexit. Britain's top court is expected to deliver its ruling later this month.
In December MPs backed the government's plan to start formal Brexit talks by the end of March, handing May a boost that legislation approving the triggering of Article 50 will not face a delay in the House of Commons. There have been suggestions, however, that the process could be frustrated by anti-Brexit peers in the House of Lords.
However this was rejected by Lord Fowler, who said that "Lords recognise the primacy of the Commons based on the fact that they are the elected chamber and we are not," adding that peers are "not here to sabotage legislation – we are here to improve it."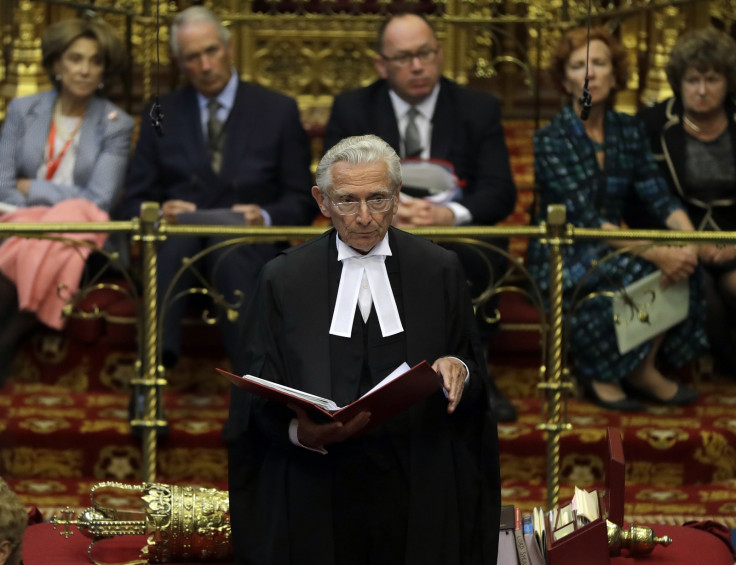 His insistence that Lords are there to improve legislation may yet spark concerns that peers could seek to amend any Article 50 Bill, holding up its passage through Parliament. According to reports, some lawmakers have advised May to threaten to abolish the Lords or create new peers if they frustrate the Brexit process, but Lord Fowler warned the prime minister against such a drastic move.
"Some politicians seem intent on creating discord between the House of Commons and the House of Lords. Although we do not yet know the decision of the Supreme Court on triggering Article 50 let alone the contents of the Great Repeal Bill a number of MPs and indeed ministers have made threats aimed at the very existence of the Lords if there is any delay in the Brexit process," he wrote in the Telegraph.
"One Cabinet minister has been quoted (anonymously of course) as saying that any disagreement between Lords and Commons should be followed by a one line bill called 'the abolition of the Lords'.
"Another MP mused on the radio that if there was disagreement, the prime minister might create over 100 new peers to ensure the government gets its way.
"It is not my role to enter into the politics of Brexit, but I do think that I am entitled to defend the House of Lords from this kind of attack," he added.
The prime minister is preparing to make a major speech on Brexit later this month after Britain's EU ambassador resigned with a parting shot at the government's "muddled" thinking.
In her "vision for Britain outside of the EU" May will demand full control of the UK's borders, with immigration control her "red line in the negotiations with Brussels," according to the Daily Telegraph.