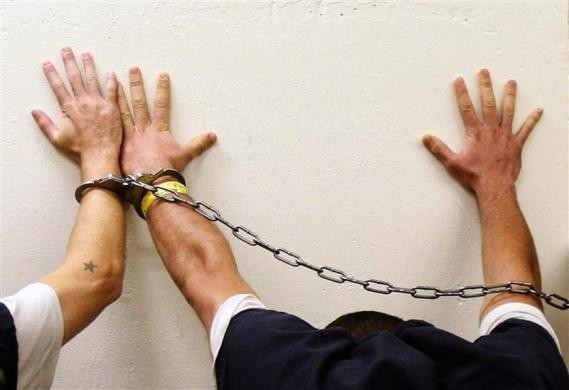 There are concerns over how prisons care for inmates following revelations the number of suicides in jail has increased by more than two thirds in the past year.
Prison are being urged to improve how they assess and monitor prisoners following two critical reports by Prison and Probation Ombudsman Nigel Newcomen.
Figures show there has been a "sharp and troubling" increase in the number of self-inflicted deaths in custody over the past few months.
In 2013-14, there were 89 suicides in prison, a rise of 37 (71%) compared to 52 who committed suicide in 2012-13. The number of deaths which have occurred in the first four months of 2014 alone has reached 29, almost three times the figure from the same period in 2013.
Newcomen's study criticised the Prison Service for failing to provide adequate care to those with mental health problems. The reports also say when assessing whether a prisoner is a risk, there is too much emphasis on how the inmate appears to behave currently, rather than indications of known risk or if there had been previous acts of self-harm.
The report adds the existing care plan for vulnerable prisoners - the Assessment, Care in Custody and Teamwork Plan (ACCT) - was not "not correctly implemented or monitored" in half the cases examined in the report.
Newcomen said: "While I recognise the challenges facing busy prison staff and that my investigations have the benefit of hindsight, too often we find that assessments of risk of self-harm place insufficient weight on known risk factors and too much on staff perceptions of the prisoner's behaviour and demeanour.
"While the professional judgment of staff is an essential ingredient in ensuring safety in custody, better staff awareness, consideration and training about risk factors could improve safety in custody.
"Nearly a decade after the introduction of ACCT (and a range of other safer custody measures) which saw self-inflicted deaths in custody fall, such deaths have risen sharply in recent months. It is too early to be sure why this rise is occurring, but the personal crisis and utter despair of those involved is readily apparent, as is the state's evident inability to deliver its duty of care to some of the most vulnerable in custody."
Deborah Coles, co-director of Inquest, which offers advice to people bereaved by a death in custody, said preventable deaths are occurring inside prisons with "depressing regularity".
She added: "There is currently no effective mechanism for ensuring that when failures are identified, action is taken across the entire system. As a result the prison service is not being held to account and deaths keep happening.
"However self-inflicted deaths cannot be examined in isolation from criminal justice policies that imprison too many vulnerable people in prisons ill-resourced and ill-equipped to keep them safe."
A Ministry of Justice spokesperson said: "We are committed to reducing the number of deaths in custody and are carefully investigating the rise in self-inflicted deaths."