Pro Palestine activists shut down Israeli arms factories in Staffordshire and Kent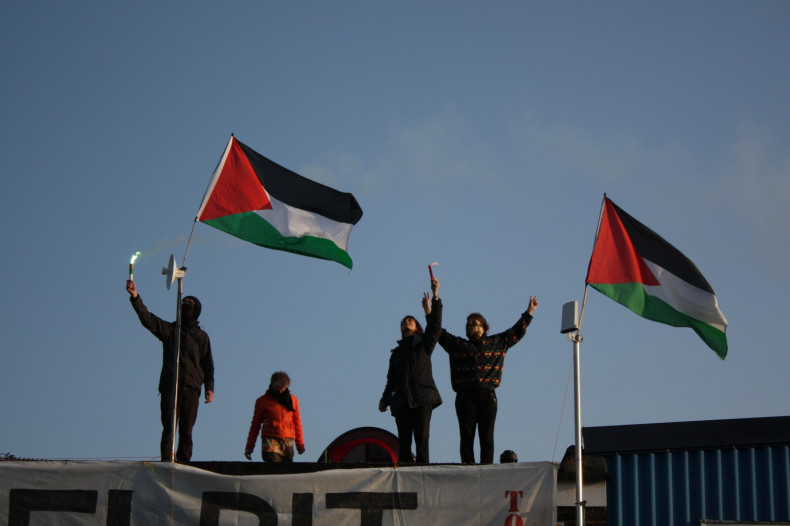 Pro-Palestine activists have shut down a factory in Kent owned by an Israeli arms factory as part of a protests marking the one-year anniversary of a drone attack in Gaza.
The campaigners scaled the roof of the UAV Engines Limited factory in Shenstone, Lichfield, as well as staging similar protests Elbit's Elite KL factory in Tamworth, Staffordshire, and at an Elbit factory called Instro Precision in Broadstairs, Kent, as a part of a Block the Factory campaign.
The protests are being held at factories owned by Israel's largest weapons company, Elbit Systems. The factory in Shenstone states it produces "engines for various size tactical armed unmanned aerial vehicles [UAVs], target drones and single mission platforms".
Amnesty International claims engines built in the factory were used in drones to attack civilians in Gaza during 2008's Operation Cast Lead.
A similar occupation has been ongoing at a factory in Melbourne, Australia, as part of the Block the Factory day of protests.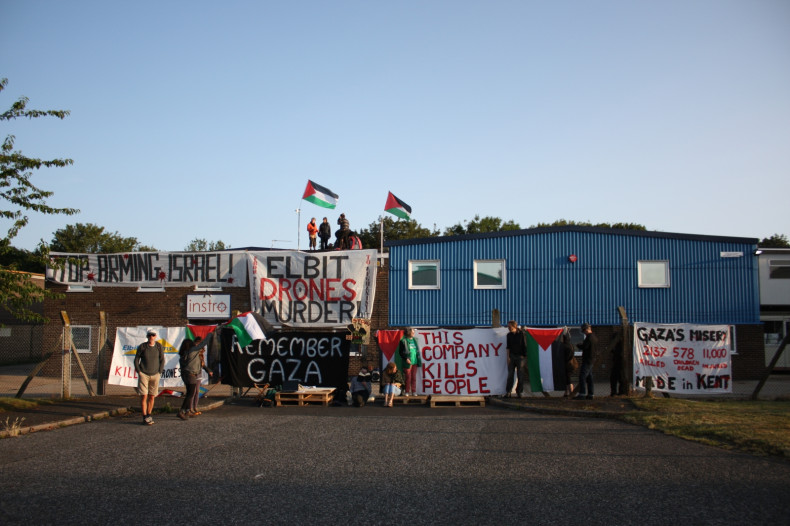 The Instro's Precision factory describes itself as "one of the leading suppliers and system integrators of support equipment for military and commercial electro-optical sensors in the world".
The group claims drones produced in these factories were used by Israel as part of the 2014 Gaza conflict which left thousands of Palestinians dead.
Similar protests have previously been held at the factories in Broadstairs and Shenstone.
Elly Hassan, from London Palestine Action, one of the groups coordinating the Block the Factory actions, said: "UK government data shows that drone engines manufactured here are exported to Israel. These Israeli-owned factories are very much a part of Israel's brutal regime of apartheid and settler-colonialism over the Palestinian people.
"Israel was only able to massacre 2,200 Palestinians in Gaza last summer because factories like these are allowed to operate and because governments such as the UK government continue to allow arms exports to Israel.
"People have come here from all over the country to show their solidarity with the Palestinian struggle for freedom, justice and equality and to demand that the UK government imposes a two-way military embargo on Israel."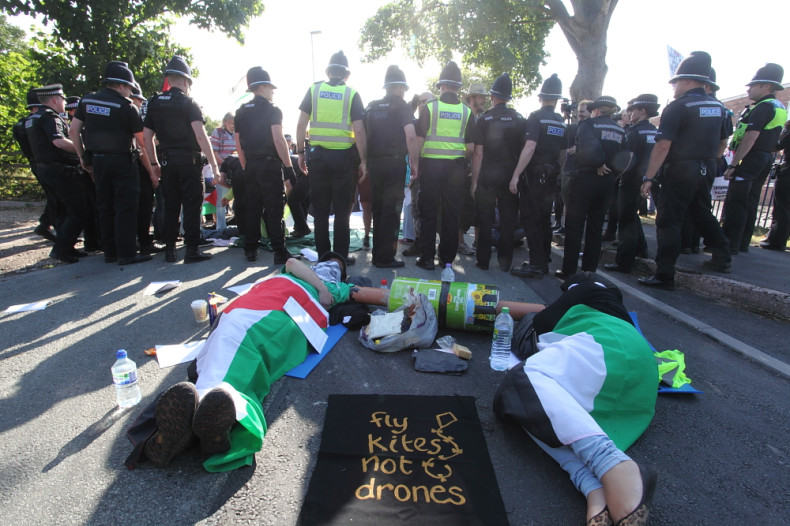 Police confirm the areas around the factories have been closed off as a precaution while the protests take place.
Chief Inspector Steve Smith from Staffordshire Police said: "Our role in this incident is to facilitate peaceful protest and minimise the impact on others, ensuring the safety of protesters, emergency teams and the wider community.
"In Tamworth, those on the roof voluntarily came down and were directed by police to leave the area. Police remain in the area to provide reassurance to the local businesses and residents.
"Lynn Lane in Shenstone remains closed to the general public. There is a diversion in place to allow business traffic to access nearby companies and so residents can access their homes. We're working to keep disruption to the community to a minimum and would like to thank those affected for their patience and cooperation.
"We have a number of specialist officers in attendance, including police protest liaison officers, who are working to resolve the incident safely."