Pro-Russian separatists have seized the regional government headquarters in Luhansk, one of the largest cities in eastern Ukraine.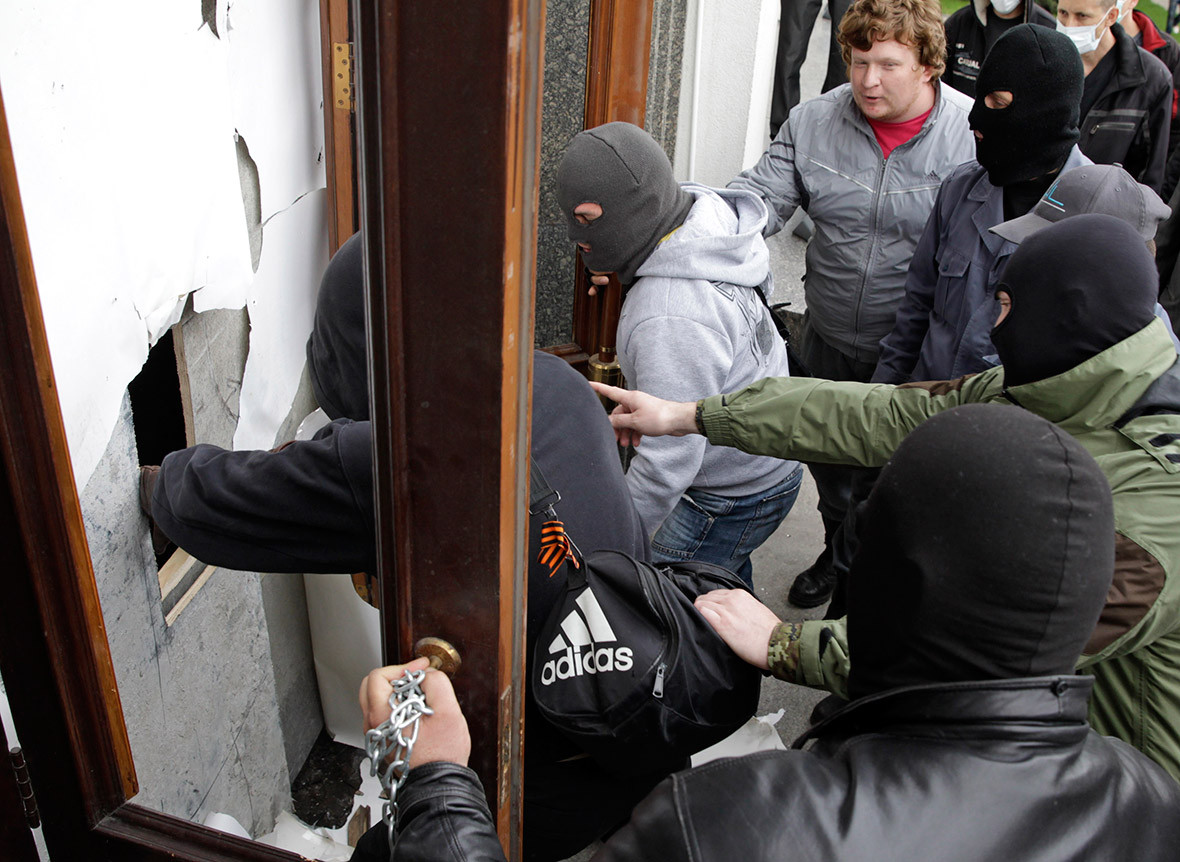 About 1,000 demonstrators gathered in front of the building and watched as activists, some masked and wielding baseball bats, broke into the building without resistance.
Later protesters allowed police who had been inside the building to leave peacefully. Luhansk, a city of about 450,000, is just 25km west of the border with Russia.
The action further increases tensions in the east, where insurgents have seized control of police stations and other government buildings in at least 10 cities and towns.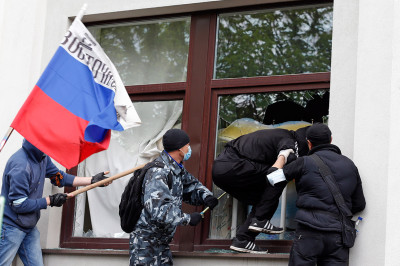 On Monday evening, a pro-Ukrainian rally in Donetsk was attacked by several hundred armed men shouting "Russia!"
Police attempted to hold them back but then stood aside as dozens of protesters were battered.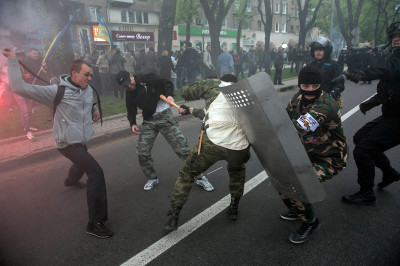 Armed insurgents, which the West says are tacitly backed by Moscow, are seeking more autonomy in eastern Ukraine — and possibly even independence or annexation with Russia. Ukraine's acting government and the West have accused Russia of orchestrating the unrest, which they fear Moscow could use as a pretext for an invasion.