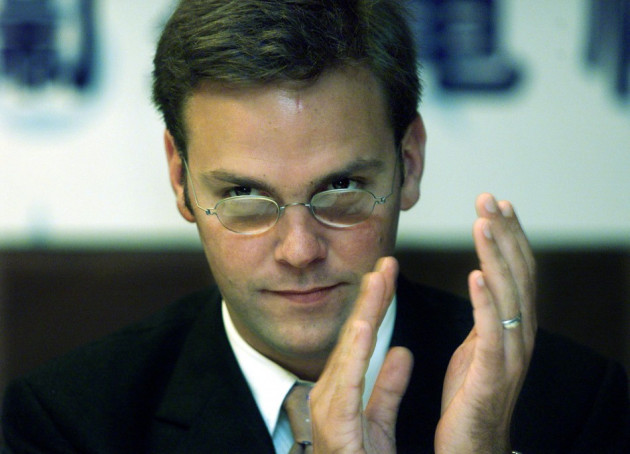 Those close to James Murdoch will not be surprised his decision to leave the board. One senior News International executive said: "I suspect he's pretty pissed off with this country. One assumes he's developed a severe distaste for newspapers, especially tabloids that landed him in this s***."
His mogul father, Rupert Murdoch, had also reportedly told James that "this was one company and not two", demanding that he move to New York to keep tabs on things from there. James, 38, has been slowly pushed away from the UK and his executive life appears to have come to an end.
But James never wanted any of this. When he was at university, he opposed being a part of his father's empire. He was a family rebel, with an eyebrow stud above his right eye, the owner of a hip-hop label who drew cartoons for magazines.
The youngest of three children from his father's second marriage, following Elisabeth, 43, and Lachlan, 40, he was never supposed to be any kind of "heir to the Murdoch Empire" as he later became known. Instead he was a "forensically cool outsider looking to make his own way in life", according to a close friend.
Shying away from the spotlight that his father attracted, he rejected opportunities to work on his father's papers from a young age and quite often saw them as "dinosaurs", an acquaintance said.
He studied film and animation at Harvard, but dropped out to form Rawkus Records with friends, distancing himself further away from his father and, by this point, his siblings as well, who had both taken jobs at News Corp.
Then, almost all at once, both Elisabeth and then Lachlan left the corporation, both citing "tricky" relationships with their father as their reasons for leaving.
Rupert, who never made any secret of wanting to see his offspring take on the company that he had built, then saw James as the heir apparent.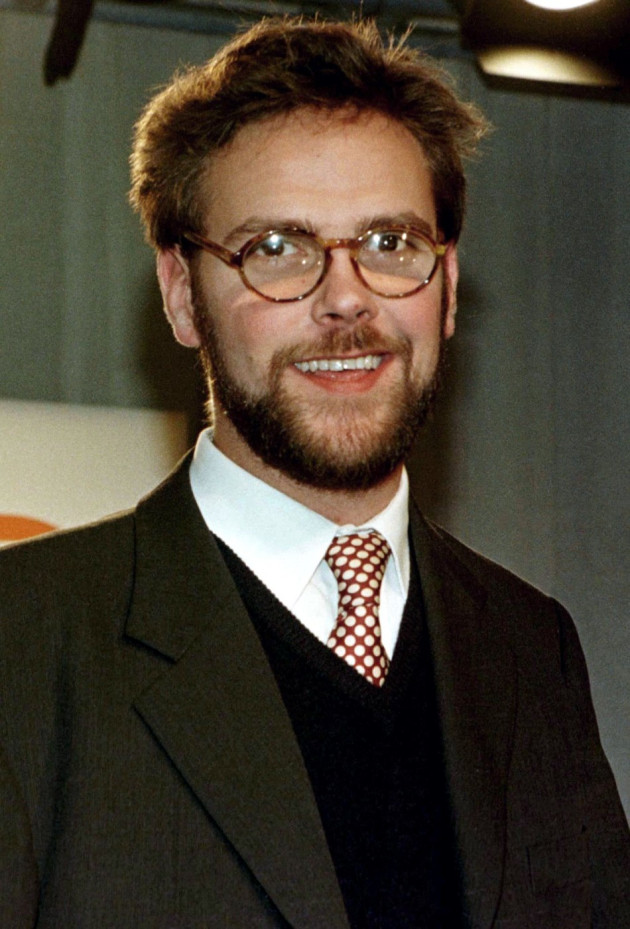 He initially enticed James by offering him the chance to run the internet business for News Corp. He then made a success of Star TV, which led him to the top job of its sister company, BSkyB. "He went for 10 million subscribers and turned Sky into a dynamic and even fashionable satellite company," said a media executive. "It is his greatest success so far."
His commercial success met critics of nepotism in the eye and, in 2006, he took over as director of News International, where one of his first duties was to sign off on the £700,000 cheque to the head of the Professional Footballers' Association, Gordon Taylor, who had his phone hacked and claimed damages.
To this day, he insists that he never knew what that cheque was for, even though he was later grilled about it during two parliamentary select committees.
The allegations into phone hacking reached a climax when it was revealed that Milly Dowler, the murdered schoolgirl, had had her phone hacked by News of the World journalists, which led to the belief that she was still alive.
This caused outrage across the world and led to severe international pressure on James's position at News Corp.
It is likely that the pressure got the better of him in the end.