The pound took an intraday hammering on Thursday (2 November) after Bank of England raised the UK's benchmark interest rate to 0.50% at the conclusion of its latest Monetary Policy Committee (MPC) meeting; a move that had been widely predicted and priced in by the market.
The benchmark rate had been stable at 0.5% from March 2009 to August 2016, when the MPC decided to reduce it by 25 basis points that month, in the wake of dire survey data following the Brexit vote.
However, in delivering a reversal, the UK central bank raised rates for the first time in a decade, having entered a rate-cutting mode in the wake of the global financial crisis of 2008-09.
In the sessions prior to the decision, the sterling had been on a steady upward curve, so the arrival of the moment sparked a profit-driven sell-off.
At 3:27pm BST, the pound was down 1.06% and 1.42% versus the dollar and euro respectively, exchanging at $1.3110 and €1.1237.
The minutes of the MPC meeting, released in tandem with the interest rates decision noted all committee members agreed that "any future increases in bank rate would be expected to be at a gradual pace and to a limited extent."
"There remain considerable risks to the outlook, which include the response of households, businesses and financial markets to developments related to the process of EU withdrawal. The MPC will respond to developments as they occur insofar as they affect the behaviour of households and businesses, and the outlook for inflation," the minutes added.
The MPC said it will monitor closely the incoming evidence on these and other developments, including the impact of rate rise, and "stands ready to respond to changes in the economic outlook as they unfold to ensure a sustainable return of inflation to the 2% target."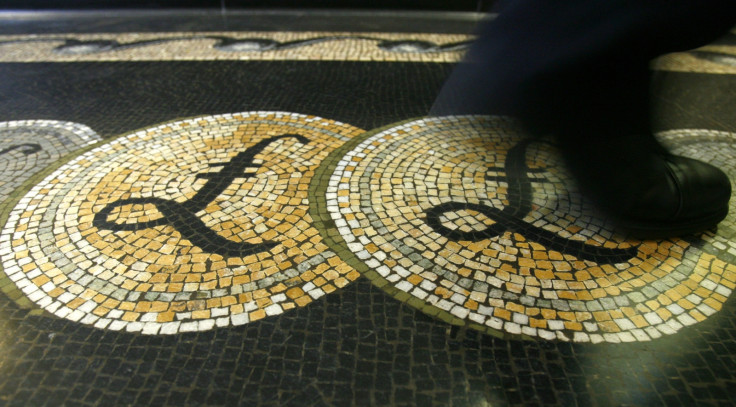 Kathleen Brooks, research director at City Index, described the Bank's decision as a "typical dovish hike."
"The Bank has said that any future hikes will be "gradual and limited" the BOE has also removed from its communication that it will raise rates faster than the market expects, which suggests that if we are lucky the BOE will hike rates once in 2018, which is what the market currently expects. The Bank only expects rates to rise to 1% from the current 0.5% level in the next 2 years."
Mihir Kapadia, chief executive officer of Sun Global Investments, said the rate hike comes at a time when the economic framework has stabilised and careful credit scrutiny is in place to prevent another crash.
"The interest rate hike may well deter consumers from accessing cheap credit, which will bode well for the financial watchdogs. The next interest rate hike may well take a while, until further clarity emerges on Brexit's impact on the UK economy. Until then 0.5% is the only sword to battle 3% inflation, and curtail it from strengthening any further."