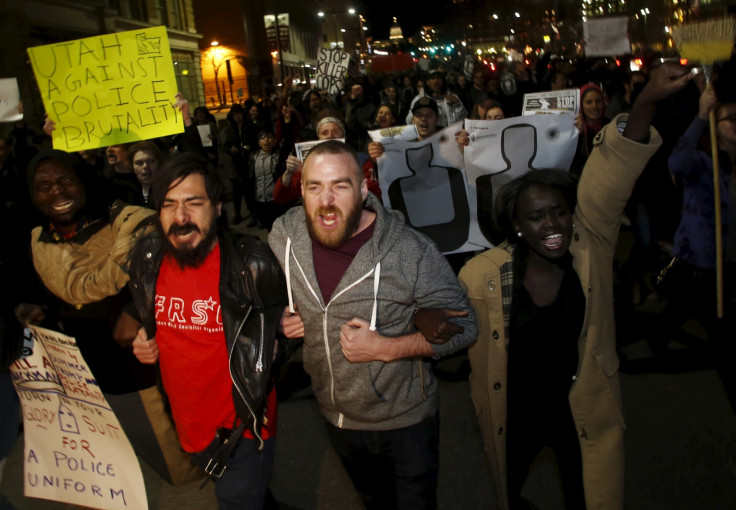 A Utah prosecutor announced on 8 August that two police officers were justified in shooting and critically wounding a teen refugee in February. Salt Lake County District Attorney Sim Gill said the officers acted appropriately because they believed Abdullahi "Abdi" Mohamed was about to seriously injure or kill a man with a metal broom.
Gill told reporters that the shooting was prompted by a failed drug deal and an argument over $1.10 (£0.85) near a Salt Lake City homeless shelter.
According to police, a man identified as KM came to the homeless shelter to get food and buy drugs. He asked Mohamed for marijuana, but was told that only methamphetamine was available. Mohamed allegedly demanded the man's money despite not having marijuana. Prosecutors say the man refused and instead gave Mohamed a metal broom handle, which the teen and another suspect used to hit the man.
The confrontation was caught by officers who told the suspects to drop the metallic poles. Gill said that police body camera footage recorded one officer make the demand at least 10 times. Authorities will not release the footage, citing new juvenile charges against the teen.
According to Fox13, Gill said releasing the footage would compromise the integrity of the investigation. He added that the earliest it may be released is once the investigation is concluded.
Gill told reporters police fired on Mohamed as he appeared to approach the victim to strike him again. The police officers' actions may have saved the man's life, the prosecutor claimed. Police shot Mohamed four times, the Associated Press reported.
However, Mohamed's family has disputed Gill's account. The teen's cousin, Muslima Weledi, said witnesses told her Mohamed had a wooden broomstick and had misunderstood officers' commands. The then-17-year-old was hospitalised in a medically induced coma. He survived and turned 18 in April.
There has been outrage over authorities' decision not to release video from the officers' body cameras. Gill cited the public outcry as a reason why he took over five months to decide whether the actions were justified.
"It's not about making a popular decision," he said. "It's about committing yourself to a process that is objective, that is fair, that is accountable. Call it like you see it. It's not about choosing sides."
The two officers involved, identified as Officers Kory Checketts and Jordan Winegar, will be returning to full-time duty in the next few weeks after being placed on paid administrative leave. Mohamed now faces counts of aggravated robbery and possessing drugs with an intent to distribute. He is expected to appear in court on 10 August.