The PlayStation 4 finally goes on sale in the UK on Friday but where's the best place for you to buy Sony's new console? Here's our guide.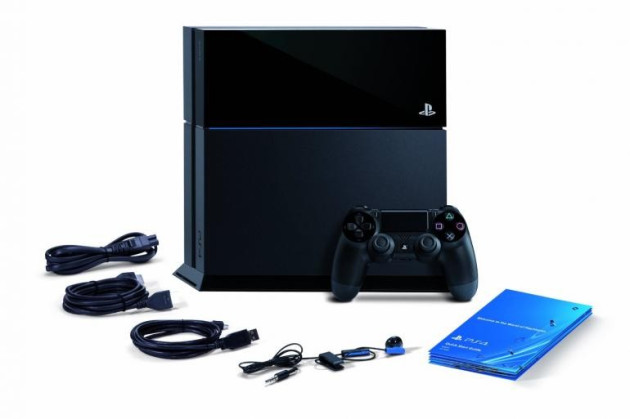 The moment you have been waiting for has finally arrived - the PlayStation 4 will officially go on sale tonight in the UK for £349.
If you weren't in time to order one during the pre-order period in August and didn't fancy queuing from Tuesday in the cold at the PS4 Lounge in Covent Garden, we've put together a list of the places where you can hopefully get one and what bundled offers are available:
GAME
Over 400 GAME stores in the UK will be open from midnight to sell the PS4 to gamers who pre-ordered, but there will also be a limited number of consoles available to buy on a first-come, first-served basis.
The video game retailer is offering the new console together with Killzone: Shadow Fall for £399 and a Mega Bundle which comes with two controllers, Killzone and the PlayStation Camera for £450.
Tesco
Supermarket chain Tesco is joining in the fun and stocking the PlayStation 4 for sale from midnight at 150 Tesco Extra stores and you can use its PS4 midnight launch store search tool to look for stores near you that will have stock. No information about bundles has been released.
Asda
Tesco's rival Asda will also be stocking the PlayStation 4. A list of 142 stores will be open at midnight on 29 November across the country to sell the console on a first-come, first-served basis, and an additional 13 stores will be selling the console on Friday.
Asda will be selling a Knack Bundle for £379 and a Call of Duty: Ghosts Bundle for £385.
O2
Do you fancy a phone with your console? Mobile operator O2 will be offering the PlayStation 4 at 65 O2 stores across the UK (check the list here) from Friday in a £52 a month phone plan that comes with a Sony Xperia Z1 smartphone, Killzone and 12 months access to PlayStation Plus.
Argos
Argos will be selling the PS4 from from 29 November but it can only be ordered in-store. The retailer has not provided a list of stores.
Amazon
If you don't fancy leaving the house or queuing, you could always just order the PS4 from Amazon, but if you order it now, you will not receive it until after Christmas. The online retailer has also sold out of the Killzone bundle, so you can either buy the console on its own or pre-order the Knack Bundle at £384.99.