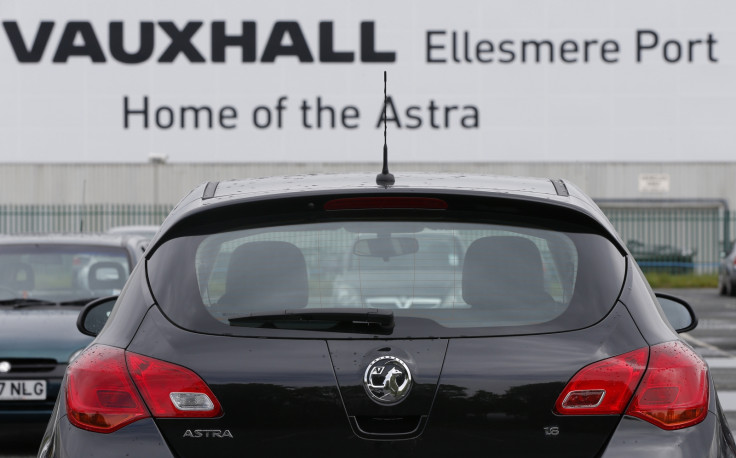 Peugeot and Citroen owner PSA has given only thin assurances on the future of Vauxhall's UK manufacturing operations, Business Secretary Greg Clark revealed on Thursday (16 February) after his meeting with executives of the French automobile company in Paris.
Concerns have been raised in the UK following General Motors announcing plans to sell its Vauxhall and Opel businesses to PSA. This is amid fears that the sale could lead to heavy job losses in the UK, where Vauxhall employs 3,400 people across its plants at Ellesmere Port and Luton.
Amid these concerns, Clark flew to Paris to meet both PSA as well as France's industry minister to get some reassurance over these jobs. Post his meeting with them, he said, "I had constructive meetings in Paris with both my French counterpart the industry minister, and executives of PSA Group, in which they explained the rationale behind this potential alliance.
"They stressed that they valued highly the enduring strength of the Vauxhall brand, underpinned by its committed workforce. While discussions are still ongoing, they made clear to me that in any deal these were strengths they would wish to build on.
"We agreed to remain in close contact during the period ahead."
While PSA said it would build on the strength of Vauxhall's staff, there was no assurance over jobs at Vauxhall's UK plants. Politicians from Germany too are concerned over jobs in their country, where Opel has three plants and its headquarters.
Commenting on the situation, Len McCluskey, head of UK's biggest union Unite, said on Thursday that there was a danger that a new deal would be struck between Germany and France over the shape of the businesses GM is selling to PSA. He warned that the UK government should not be on the sidelines, with the companies "playing one worker off against another".
The Unite boss, who also had talks with Clark and GM president Dan Ammann, on Thursday said, there were "no assurances" for the Vauxhall workers in the UK. He was, however, cited by the Financial Times as saying that "concrete proposals are imminent" and that these were expected within the next two weeks, when he is due to meet Unite representatives at Vauxhall.
Meanwhile, US carmaker GM too did not provide any formal assurance over Vauxhall's UK jobs. It said, "While we have no definitive news to report at this time, we can affirm that our objective in exploring opportunities with PSA Groupe is to build on the success of Opel Vauxhall and to put the business and the operations in the strongest possible position for the future. We look forward to engaging with our stakeholders as part of these ongoing discussions."