PST Agree Portsmouth Takeover
Portsmouth Supporters Trust [PST] are to become the new owners of the financially stricken south-coast club after an agreement was reached between the group and majority creditor Portpin following a High Court hearing.
With The Football League refusing to ratify a takeover bid from PST without having secured Fratton Park the date represented the final chance for both parties to agree a deal, with Balram Chainrai's holding company seeking to recoup money from the previous two administrations.
But after out of court talks began last night, a deal was finally agreed between administrators BDO, formally PFK, and Portpin for the sale of the stadium, which the PST valued at £3m, and following approval from judge Justice Peter Smith, the transfer of ownership from Chainrai was completed.
The deal means Portsmouth, in administration since February 2012, are the largest fan-owned club in English football and despite being on the verge of relegation to the bottom tier of the Football League have had their future dramatically saved.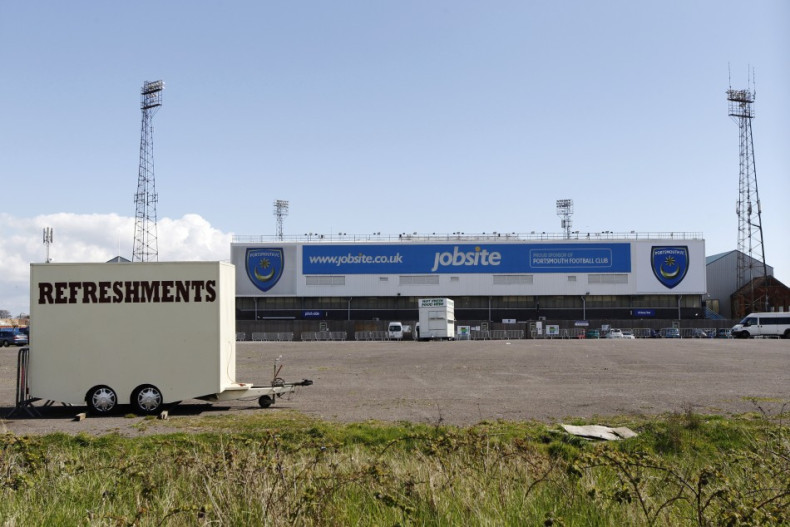 PST chairman Ashley Brown said: "This is a historic day for Portsmouth Football Club and for Pompey fans everywhere.
"Pompey fans are now days away from owning and running our club and becoming the biggest community owned football club in the country.
"We have a lot of people to thank, and much more to say, but will do that once the details of today's settlement are finalised.
"For now, we would like to offer heartfelt thanks to Pompey fans all over the world who have pledged money and have saved our club from liquidation.
"Now the next chapter of hard work begins to transform our club into something the community of Portsmouth can be proud of, both on and off the field."
The court hearing had sought to allow the administrators to sell the stadium despite the mortgage belonging to Chainrai, whose holding company had owned Portsmouth since 2010.
Out of court discussions however meant a deal was struck at 3pm allowing the judge to merely formally support the deal, despite questions over the second, more finally substantial bid, from Keith Harris which had already been rejected by The Football League.
The deal has saved Portsmouth, who are two points adrift of safety in League One with three games remaining, from removal from the Football League at the end of the season, due to the league's insolvency policy, and liquidation.