Psychotic teenager Uriah Gardner violently killed a 17-year-old boy after listening to rap music that made him "want to stab somebody".
Gardner grabbed a large kitchen knife and launched into an unprovoked violent frenzy that killed Fico Dougan in September 2013.
The 16-year-old murderer was sat watching television at a house in Croydon, south London, when Dougan arrived at the home to visit his girlfriend.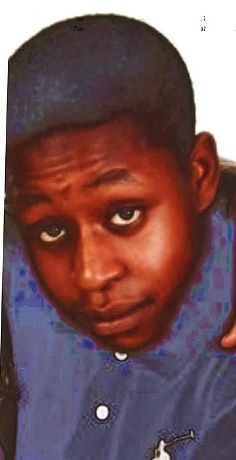 The trio were watching television together when moments later, Gardner walked into the kitchen, picked up the knife and exploded into a fatal rage, plunging the weapon into a helpless Dougan's heart as his girlfriend tried to defend him.
The Old Bailey heard that before the stabbing Gardner was listening to music on his mobile phone and said: "When I listen to rap music I want to stab somebody."
The savage attack was played out in front of a two-year-old toddler that was also at the home.
Police and paramedics fought to save Dougan but the teenager died from a stab wound to the heart and was pronounced dead at Mayday hospital a short time later.
Gardner, meanwhile, had left the property and returned to his home address in Mitcham, south London, having discarded the murder weapon in a drain close to where the attack took place.
Officers attended Gardner's home address and found him trying to destroy evidence by burning his clothes in the back garden.
'Budding psychopath'
Jurors at the trial heard there had been no signs of animosity between Gardner and Dougan but a psychiatric examiner described the killer as a "budding psychopath".
Gardner's lawyers argued their client was suffering from post-traumatic stress disorder due to the death of his half-brother and that the conviction should have been for manslaughter and not murder.
But jurors dismissed the calls and took two hours to find Gardner, who had committed a string of previous offences including robbery, criminal damage and sexual assault, guilty.
Detective inspector John Finch said: "Fico was a talented young man with a bright future ahead of him. He was from a close family who have understandably been left completely devastated by his death. Gardner's attack on him was unprovoked and he stood no chance of defending himself."
Gardner will be sentenced at the Old Bailey on Tuesday, 24 June.