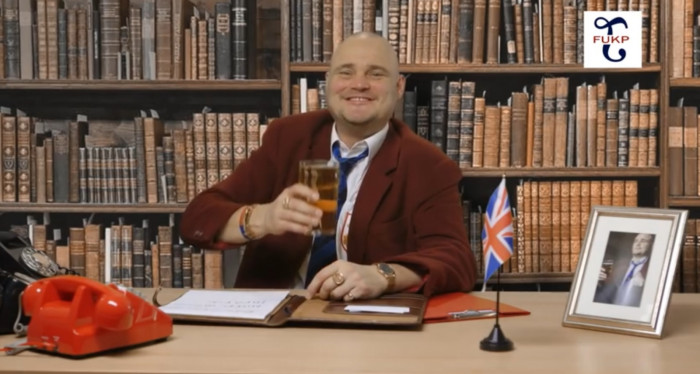 The general election just got a lot more interesting with news that pub landlord, aka comedian Al Murray, is set to stand against Nigel Farage - with a set of pledges Ukip probably wish they'd thought of themselves.
Some of the electoral pledges, set out by self-proclaimed Leader of the Free United Kingdom Party (FUKP) Pub Landlord include:
Bricking up the Channel Tunnel – or rather, getting some Poles to do it, with British bricks;
Discouraging immigration – by making the country less attractive to foreigners;
Reducing the price of a pint to 1p – with a glass of white wine for the ladies at a similar price (a pack of crisps remains the same price).
Ukip leader Farage has laughed off suggestions that his attempt to become MP for South Thanet on 7 May could be jeopardised by Murray's challenge, tweeting the comedian to say: "The more, the merrier."
On receiving the Tweet Murray retorted: "odd, he's been saying the opposite for years."
"It looks as if there will be more candidates than at a normal by-election," Farage told The Independent. "Still, at last there is a serious opposition."
Ladbrokes has made Murray shorter odds to win South Thanet than the Libdems (66/1), though there's always the possibility that voters, forced to choose between two pint-swilling populists (both in reality rather posh ex-public schoolboys) may plump for someone else – or stay away altogether.
"Lately there's been a lot of talk about not voting," Pub Landlord told The Sun (£), "Well of course you should vote, you should vote for me."
Despite publicly laughing off the leftfield challenge from Murray, its possible Farage might be looking forward to the end of his self-imposed "dry January" to drown his sorrows. However, Murray has made a generous offer to his rival.
"As an olive branch to Mr Farage, Mrs Farage will be my Foreign Secretary – after all, she's foreign and she's a secretary."
The FUKP has also pledged to burn down the Houses of Parliament for the insurance and have a war with Germany "if they're up for it".
Perhaps bearing in mind the anti-Europe policies of Ukip, Pub Landlord makes one more promise to the electorate: "I pledge that the UK will leave Europe by 2025. And the edge of the solar system by 2050."