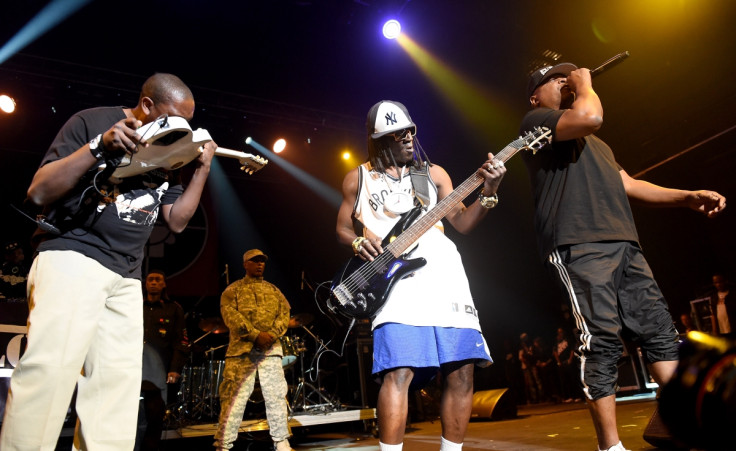 They may have millions in the bank but even Public Enemy can't say no to a free ride. The rap icons squashed into a fan's Ford Focus after being forced to hitchhike to their Sheffield gig with The Prodigy. On 28 November, Kevin Wells played chauffeur to rappers Chuck D, Flavor Flav and their entourage after a taxi blunder left them stranded – minutes before their arena show was due to start.
Public Enemy – who shot to fame in 1987 with album Yo! Bum Rush the Show – had been at a record store in the city signing copies of their new album when their taxi arrangements went array.
"Public Enemy had a taxi booked for 6.30pm, but it drove off before the guys had finished signing autographs," Wells told local newspaper The Star. "People started panicking and looking for someone to drive, so I volunteered."
Wells said he had no problem stepping into help the multi-millionaires, who described as "such nice guys". The journey to the Motorpoint Arena took 15 mins, during which they rocked out to Queen's Bohemian Rhapsody.
"We were coming through Attercliffe, Bohemian Rhapsody by Queen came on the radio," he explained. "Everyone was singing the words and rocking out in the back of my car, it was like a Wayne's World moment.
The 50-year-old made sure to get a memento from the experience. His selfie of Public Enemy in his car has since been liked and shared hundreds of times online. "We had a right laugh," Wells said. "We were chatting away, but the phone was constantly going as their management were clearly worried.
Public Enemy released their 15th studio album, Man Plans God Laughs, in July 2015. Their tour continues with The Prodigy with dates in Belfast, Liverpool, Birmingham, Bournemouth and London.