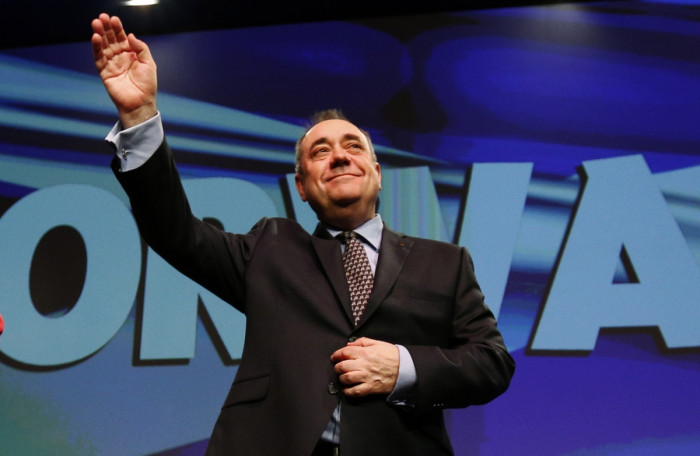 A Surrey punter has placed what bookmakers believe is one of the largest political bets ever placed - unless you count David Cameron agreeing to "allow" the Scottish electorate to vote for independence in the first place.
Bookmakers William Hill said a middle-aged man without a discernible Scottish accent walked into a branch in southwest London and handed over a banker's draft for £400,000. If Scottish voters do vote "no" on 18 September the man will stand to collect £100,000 in winnings.
"As far as we can ascertain, this is the biggest political bet ever struck," said William Hill spokesman Graham Sharpe. ""The previous record was a £200,000 bet also struck on a no vote in the Scottish referendum earlier in the campaign, and the same amount was gambled by a customer who backed David Cameron to become Tory leader. We are now well on the way to turning over £1m on the outcome of the Scottish referendum, which is exceeding our expectations."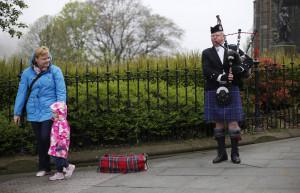 Sharpe said the proportion who were betting on a "no" vote was around 55% compared with 45% to a "yes" vote - which broadly reflects recent polls. Partly as a result of this single bet, bookies have now shortened the odds of a "no" vote to 1/5 and lengthened the odds of a "yes" vote to 10/3.
The ballot paper on 18 September will contain a single question: "Should Scotland be an independent country, yes or no?"
Although firmly in the "no" camp, former Prime Minister Gordon Brown has attacked the government for warning Scottish people they would face bankruptcy and cuts to defence jobs in the event of a "yes" vote. First Minister of Scotland Alex Salmond, who is leading the "yes" campaign, has accused Westminster of bullying tactics to scare Scottish people in retaining the 307-year-old union.
George Osborne provoked fury among nationalists when he raised the possibility of Scottish people no longer being able to be part of a currency union. Former Labour MP and Secretary General of NATO George Robertson also angered Salmond when he said Scottish independence could have a "cataclysmic" effect on world security.
"The apocalyptic nonsense that Lord George Robertson was spouting in Washington over the last few days is an indication that the pressure is starting to get to the no campaign as the yes vote steadily increases month by month as we get closer to the referendum vote in September," said Salmond.