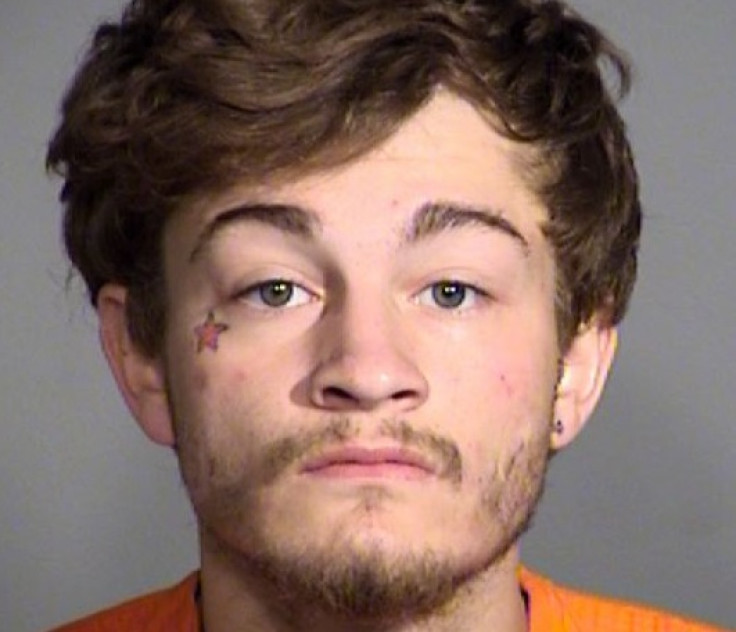 A teenager accused of going on a four-day killing spree in the US city of Indianapolis was inspired by horror film The Purge, according to prosecutors. Jonathan Cruz, aged 19, faces multiple charges in connection with the murders of three people between 12 and 15 May 2016.
Marion County Prosecutor Terry Curry said Cruz had sent explicit text messages to friends and family, including "I purge every night now". The father-of-one also made statements to witnesses that he was going "purging".
The 2013 hit Hollywood film, starring Ethan Hawke and Lena Headey, tells the story of a government that legalises all crime – including rape and murder – for an annual 12-hour event called The Purge. In the film, the event is credited for crime and unemployment rates falling.
Cruz is said to have started his murder spree on 12 May when he allegedly shot dead Billy Boyd, a 54-year-old grandfather who was found lying on a pavement in Indianapolis with two gunshot wounds to the head.
Hours later, the city's police found the body of another man, Jay Higginbotham, who was said to be Cruz's second victim. He had also been shot dead, with police saying Cruz had even shown one witness a video of the murder.
Three days later on 15 May, the body of Jose Ruiz was found slumped inside his car on the east side of the city. Ruiz, also shot, was said to be Cruz's final victim before he was arrested on separate charges the next day. Prosecutors said Cruz picked his victims at random and was also responsible for multiple armed robberies.
"The charges against Mr Cruz arise out of statements made to several witnesses, photos, videos and text messages taken from a phone seized from him when he was arrested on May 16," Curry told reporters on Wednesday (1 June 2016).
Police evidence, as stated on court documents, includes photos of Cruz's bloodied hands, of him carrying a revolver and of him flashing wads of cash and surrounded by illegal drugs. Videos are said to show Cruz shooting out of a car window and pointing firearms at other people.
Text messages sent by Cruz to friends and family around the time of the shootings have also been presented as evidence.
Court documents claim that 10 days before his first alleged murder, Cruz sent a series of text messages to his girlfriend. One said: "I purge every night now." Another set of messages, allegedly sent to his friends and mother around the time of the murders, saw him post links to local news reports of the murders in response to questions asking what he was doing.
Cruz was originally held on kidnapping charges before authorities connected him with the killing spree. His alleged kidnapping victim claimed Cruz had boasted of murdering and robbing people on the east side of Indianapolis.
"Another body wouldn't mean anything," Cruz said, according to court documents.
Cruz is facing 17 charges including: three murder charges for each victim, attempted robbery resulting in a serious bodily injury, two counts of robbery results in serious bodily injury, armed robbery, intimidation, two counts of pointing a firearm and criminal gang enhancement.
He is due to appear in court on Thursday (2 May) with prosecutors still undecided over whether to seek the death penalty.