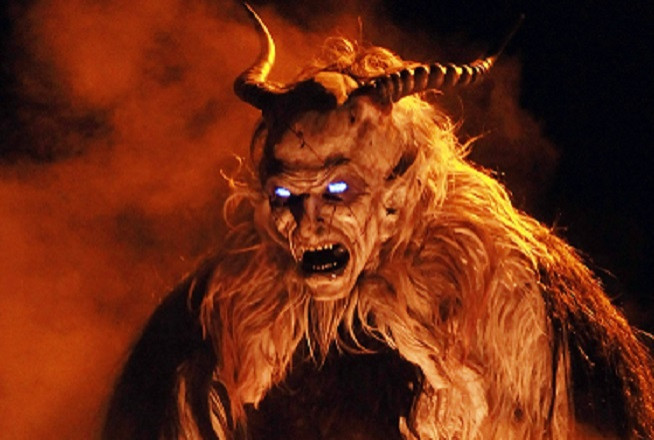 A group of troublemakers in an organisation calling itself the Satanic Temple aim to establish a series of after-school Satan clubs at public grammar schools in the US. But it's actually a case of forked tongue-in-cheek to make a point about the American separation of church and state.
Organisers are trying to provide an alternative to the Christian Good News Clubs found at public schools across the US. If an evangelical God can set up shop at a public school, why can't the devil, wonders Satanic Temple co-founder Lucien Greaves.
"While the presence of a religious organisation in public schools will no doubt be shocking to some, evangelical litigants — primarily the Child Evangelism Fellowship — have solidly established the legal rights of religious organisations to operate clubs in public schools," Greaves posted to the After School Satan web site.
He cites a 2001 Supreme Court ruling that excluding an after-school activity from public schools based on religion violates freedom of speech. Until that time Good News Clubs, backed by the Child Evangelism Fellowship, were barred from public schools.
Greaves says the temple has already sent letters to schools in 9 states, including Utah, Georgia and Missouri, which all have Good News Clubs, so they won't be able to discriminate against Satan clubs.
"They are not at liberty to deny us use of their facilities, nor are they at liberty to deny us any level of representation in the schools that they afford to other school clubs," Greaves notes, adding a thank you to litigious evangelical groups for their "dedication to religious liberty."
Greaves includes a parental permission slip for the clubs on his web site, which looks routine except for the image of a pencil shaped like a pitch fork.
But there won't be any fire and brimstone, and no spells or chants or black mass, Greaves says. He considers the idea of Satan just a "metaphorical construct."
The Temple rejects all forms of super-naturalism and is committed to the view that scientific rationality provides the best measure of reality. Children in attendance will focus on critical thinking, creating art and eating nutritious snacks.
"We're not the boogeymen, we are here to help, here to discuss and help learn," Boston Satanic Temple chapter founder Travis LeSaffre told WFXT. Meanwhile, a spokesman from the Good News Club called the Satan club plan a "stunt." Schools and parents should "not overreact," he said. "If you leave them alone, they'll go home."