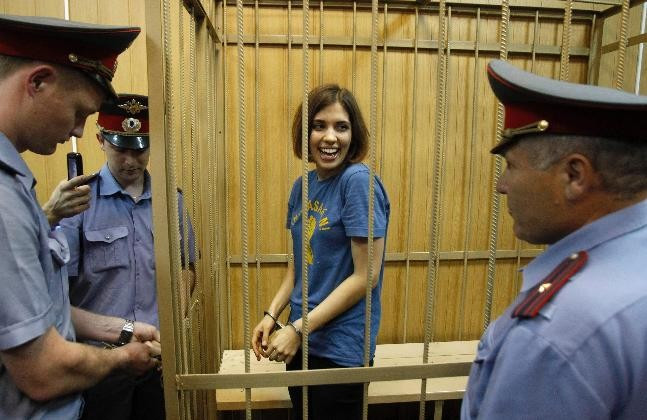 Leading British rock musicians have called on Russia's President Vladimir Putin, due in London to meet PM David Cameron, to give a fair hearing to members of the Pussy Riot punk band who are facing prison for a cathedral protest against Putin.
The Who's guitarist Pete Townshend, Jarvis Cocker, Alex Kapranos of Franz Ferdinand, the former Smiths guitarist Johnny Marr, Corinne Bailey Rae and Neil Tennant of the Pet Shop Boys who have signed a letter published in The Times urging a fair trial for the three band members.
"Dissent is a right in any democracy and it is entirely disproportionate that they face seven years in jail for what we consider a preposterous charge of 'hooliganism motivated by religious hatred'," reads the letter.
Nadezhda Tolokonnikova, Yekaterina Samutsevich and Maria Alyokhina entered Moscow's Christ the Saviour Cathedral wearing masks, climbed the altar and chanted a song which implored the Virgin Mary to "throw Putin out" before they were arrested.
One of the defendants needed emergency treatment in court on the third day of a trial over their "punk prayer".
Their lawyers claimed that the women were being badly treated and deprived of sleep and food.
Opponents said the trial was politically motivated and part of a trend by newly re-elected Putin to silence the opposition.
The father of one of the defendants, Yekaterina Sumtsevich, said that the members of the group had been "driven to exhaustion" since being detained in March.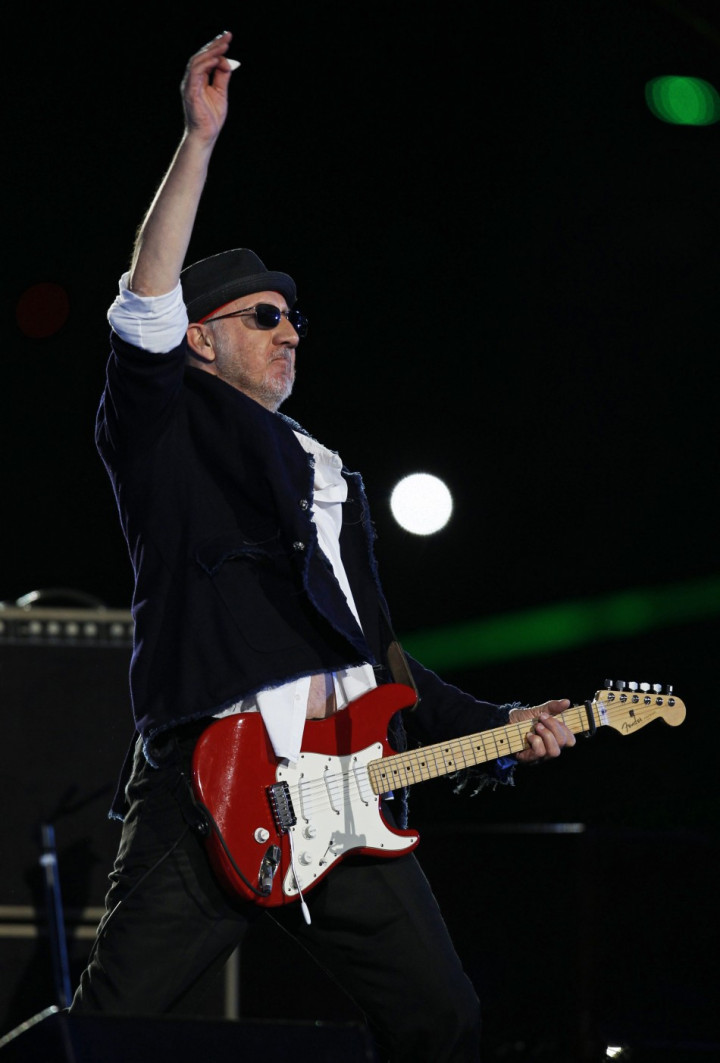 Cameron was expected to raise the case as part of a wider conversation with Putin about human rights.
The trial has sparked controversy among many Russians as all three defendants have been denied requests for bail - even though two have young children.
As opposition to the trial has grown, Anthony Kiedis, lead singer of the Red Hot Chili Peppers, wore a Pussy Riot T-shirt at a concert in Moscow. Eddie Vedder, lead singer of the Pearl Jam rock band, read out a letter of support at a solo performance in London.
Madonna, who has been cited as an inspiration for Pussy Riot, is expected to voice her support during a performance in Moscow's Olympic stadium on 7 August.
The group has apologised for causing offence but deny the charge.
"The three singers are being tried for making a legitimate [protest, which is not a crime," Amnesty International said. "While many have found their act offensive, the sentence they may expect is wildly out of all proportion."
In another landmark case on the state of freedom of expression in the country, Russia's anti-corruption blogger and leader of the anti-Putin movement Alexei Navalny is facing fresh charges of theft of state property that could bring him a 10-year prison sentence.