Quite unexpectedly, Vladimir Putin appeared today at a meeting with Almazbek Atambayev, the President of Kyrgyzstan, in St. Petersburg. According to Atambayev, Putin is completely healthy and was even able to drive a car.
Putin had not appeared in public since 5 March, when he met Italian Prime Minister Matteo Renzi. Some people speculated that the Russian President had been overthrown, taken ill, or even died. Now we are being told he is alive and well.
However, in Ukraine, people still hope that it is a lie or a provocation. That propagandists are using old, or doctored photos of Putin, to pretend he is back, or forcing their captive leader to pose for a staged shot when in fact he is still under house arrest.
Gossip that Putin is still being subjugated by Kremlin generals is proving extremely popular. People are saying it was in the generals' interest to show Putin with Atambayev, and not provoke panic.
This is just one of several theories being peddled online. Some people maintain that Putin is in poor health; others cling to the view that he has left this mortal coil altogether. Other versions of the truth are spewing forth from cyberspace as Ukrainians desperately cling to the notion that their nemesis has, in fact, disappeared.
Here are the most popular theories I have seen:
Death or serious illness
Both options look very positive to all Ukrainians, because most of us see a direct link between the resignation of Putin, the end of the war in eastern Ukraine, and the start of the economic growth we desperately need. In the case of serious illness, or even death, Putin would have no chance to return to power, as he did in 2012 after being Russian prime-minister for 4 years.
A plethora of diseases are also being postulated as reasons for his prolonged (and ongoing) absence. Some are claiming Putin has, indeed, suffered a stroke; others claim he is incapacitated by a back injury; there is even a rumour that he is in a coma after unsuccessful plastic surgery.
Childbirth
Another popular view suggests that Putin has had a child with his mistress Alina Kabaeva, a gold medal-winning gymnast and a deputy in the Russian Parliament.
According to Swedish news, Alina Kabaeva was registered at the clinic Sant'Anna near Lugano, and there she gave birth to a child. However the report did not specify the sex of the baby.
This would be perhaps the least desirable option for Ukrainians. It would mean that, in fact, Putin is still in rude health and could even produce an heir, raising the prospect of a despotic dynasty to match that of North Korea.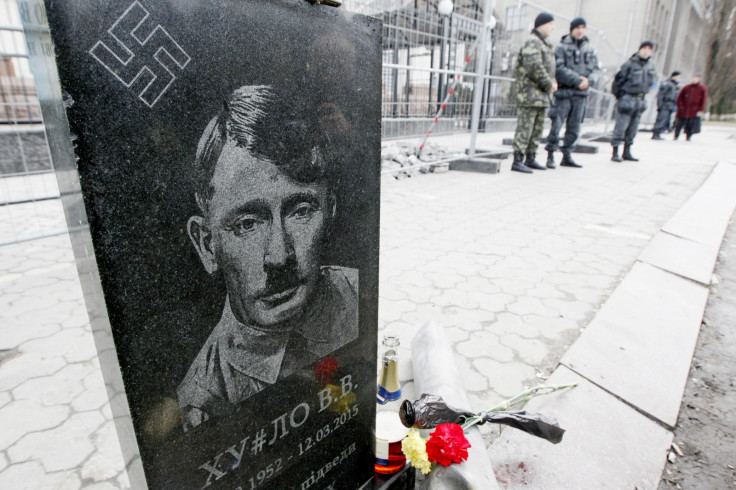 Coup d'etat
This theory has been widely cited, one of the most vehement proponents being Kiev blogger Oleg Shro, citing his sources inside the Kremlin. According to him, the power in Russia has been seized by the Defence Minister Sergei Shoigu, and this has forced presidential spokesman Dmitry Peskov and Putin's right-hand man Dmitry Surkov to flee the seat of power.
Political trick
Some theorists have suggested that Putin has decided to take an extended sabbatical, to find out who his friends and foes really are. Once he has made his audit, the theorists claim, the enemies will be eliminated.
Such "disappearances" were widely used in the days of the KGB in Soviet Union. Since Putin was a member of the KGB, he is no stranger to such methods.
Additionally, it is claimed that Putin has engineered his own disappearance to detract attention from the murder of opposition politician Boris Nemtsov. Proponents of this view suggest that Putin has nothing to gain from coming back so soon; he'll be out of the public eye for a while yet.
As the rumours continue, one site continues to capture people's imagination and provide a focus for the dissenters. Entitled 'Schrodinger's Putin' it previously displayed a timer showing the amount of time Putin had been absent, down to the last second.
Now, the timer has been reconfigured. Instead of showing the amount of time Putin has been gone, it shows the amount of time he has been in power. Beneath the ticker, the site's authors have inserted a line with the words: Under his rule Russia invaded Chechnya in 1999 and attacked Georgia in 2008 and Ukraine in 2014.
Ukrainians continue to pray the timer hasn't in fact stopped; that Putin is still missing, and the oasis of hope was not a mirage.