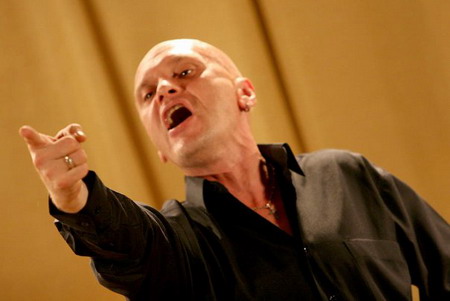 A Russian actor who was a vocal critic of President Vladimir Putin has been found dead in suspicious circumstances in Moscow.
The body of Alexei Devotchenko was discovered at his home in the capital city, on Wednesday night. Conflicting reports said he was lying in a pool of blood outside his flat, or was inside the apartment.
A police source told the Telegraph: "There is reason to suppose that the artist's death is of a criminal character."
Devotchenko, 49, was a high profile actor who appeared in popular television drama shows and also at the elite Moscow Art Theatre.
But he previously turned down two industry awards because of their links to Putin and also declaimed the Kremlin for ruling like a "Tsar state."
Writing in a blog post in 2011, he condemned Putin's regime for: "Its lies, its cover-ups, its legalised theft, its bribe-taking and its other triumphs."
Devotchenko branded Russia state media "lying and tendentious" and called upon fellow actors to boycott TV projects which were: "ultra-patriotic, propagandistic, chauvinistic, anti-Semitic, or pro-Stalinist."
Unverified reports of his death in tabloid Lifenews claimed he died of blood loss, surrounded by empty whisky bottles and packets of a prescription anti-epilepsy drug.
Interfax news agency reported a police source mooting the possibility Devotchenko died from injuries sustained while drunk.