Steven Seagal Hails Action Man Putin As Great Leader
Action film star expresses support for Russian President Vladimir Putin's actions in Crimea.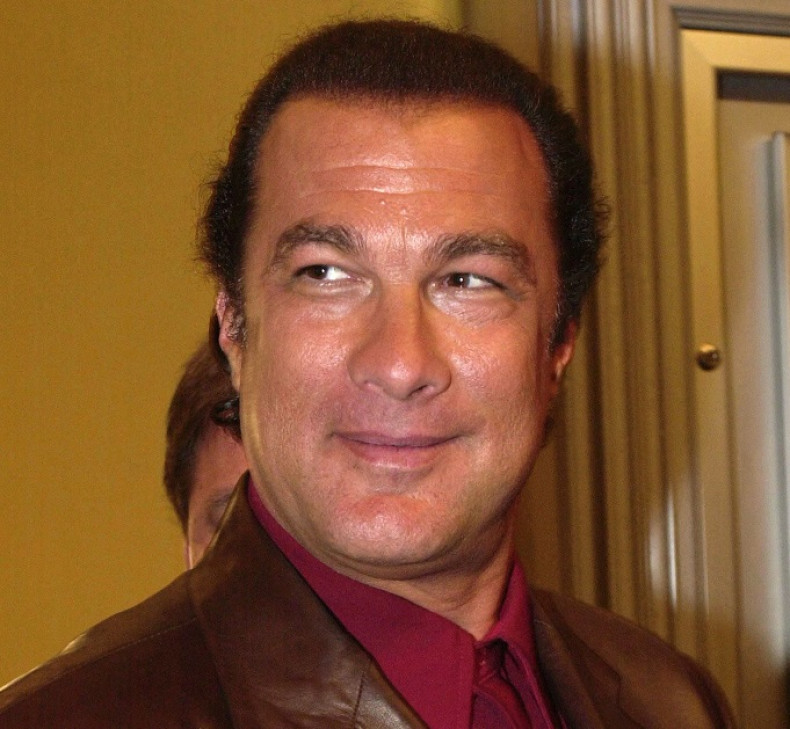 Actor Steven Seagal has expressed his support for Russian President Vladimir Putin and his controversial military manoeuvres in Crimea and on Ukraine's eastern border.
The action film star said Putin is "one of the great living world leaders", and maintained that his decision to annexe Crimea is "very reasonable".
Speaking in a lengthy interview with the state-run newspaper Rossiskaya Gazeta, Seagal dismissed western leaders' stance on Crimea as "idiotic", adding that Putin's desire "to protect the Russian-speaking people of Crimea, his assets, and the Russian Black Sea military base in Sevastopol is very reasonable".
The 61-year-old Republican, who is currently shooting an action film in Romania, said he considers Putin "a brother", and decried media coverage of the Ukraine crisis as being designed to promote US President Barack Obama's agenda.
Seagal also said he would consider following in the footsteps of French actor Gérard Depardieu, who was awarded Russian citizenship by the Kremlin in 2013 following a row with the French government over taxes.
The actor, who is known for violent films such as Under Siege, has appeared on the state-owned television station Russia Today as an expert commentator on the Ukraine crisis, and Rossiskaya Gazeta has suggested that he could have a future political career in the US.
Seagal and Putin are reported to have bonded over a shared interest in martial arts, and the actor recently helped the Russian government re-launch a nationwide fitness programme which has not been in effect since the Soviet era.