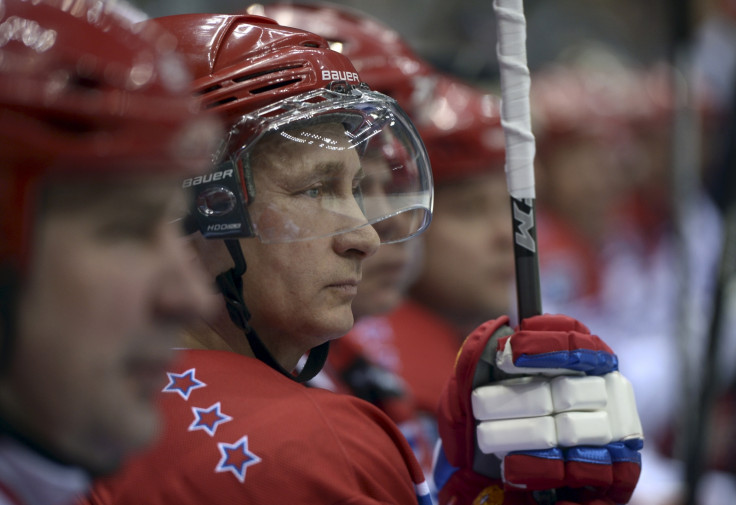 Vladimir Putin blasted in eight goals during an exhibition game in Russia, in the Russian President's latest action man stunt.
Former NHL players Pavel Bure and Valeri Kamensky set up most of 62-year-old Putin's goals, helping his team claim an 18-6 victory.
Three other goals were scored by Russia's defence minister, Sergey Shoygu.
The match was played in Sochi, which hosted the 2014 Winter Olympics as part of the National Amateur Ice Hockey Teams' festival, and came ahead of Russia's 4-0 victory over the US in the semi-final of the ice hockey world championship in Prague.
Putin is notorious for publicity stunts designed to burnish his macho image, including public judo displays, car racing, horseback riding in the Siberian wilds, and even piloting a microlight to track migrating cranes.
He has recently taken up ice hockey to help publicise the sport.