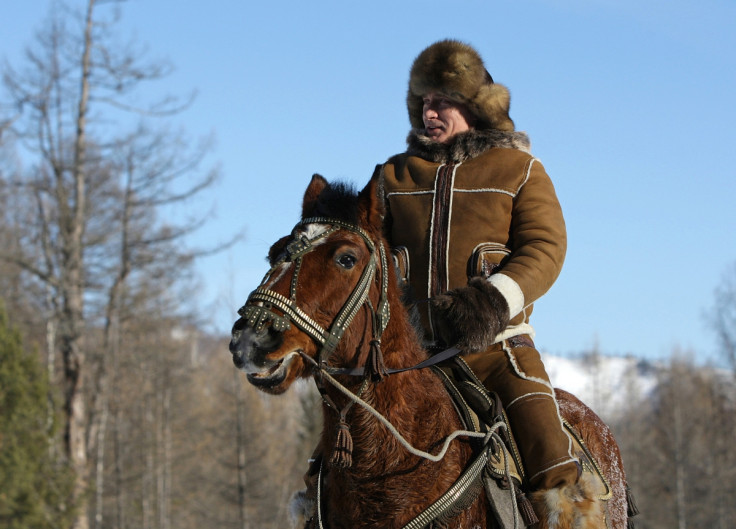 Russian President Vladimir Putin has been named as the most powerful person on the globe by Forbes magazine for the third consecutive year. German Chancellor Angela Merkel and US President Barack Obama were ranked in second and third place respectively.
Hundreds of candidates were considered as the 73-person list was compiled and power was measured along four dimensions. These were: the contender's influence over "lots of people", financial resources under their control, whether the person is "powerful in multiple spheres" and whether they actively used that power.
The Russian leader came out on top, with Forbes saying Putin "continues to prove he's one of the few men in the world powerful enough to do what he wants - and get away with it." It is the first time in the list's history that a US president has not ranked first or second.
"There's no doubt that the United States remains the world's greatest economic, cultural, diplomatic, technological and military power," Forbes said. "But as Obama enters the final year of his presidency, it's clear his influence is shrinking, and it's a bigger struggle than ever to get things done."
Pope Francis retained his position in fourth place while Chinese President Xi Jinping came in at number five. Other names in the top 10 are Bill Gates, Federal Reserve Chair Janet Yellen, UK Prime Minister David Cameron, Indian Prime Minister Narendra Modi and Alphabet CEO Larry Page. New additions included Canadian Prime Minister Justin Trudeau, US Presidential candidate Hillary Clinton and billionaire activist investor Carl Icahn. Nine women feature on the list.
Putin has enjoyed strong domestic support as his approval ratings reached an all-time high of 89% percent in June, despite international sanctions following Moscow's seizure of Crimea and a weakening ruble. Forbes noted Merkel's position as the "backbone of the 28-member European Union" and said that her "decisive actions dealing with the Syrian refugee problem and the Greek credit crisis helped bump her up the list."