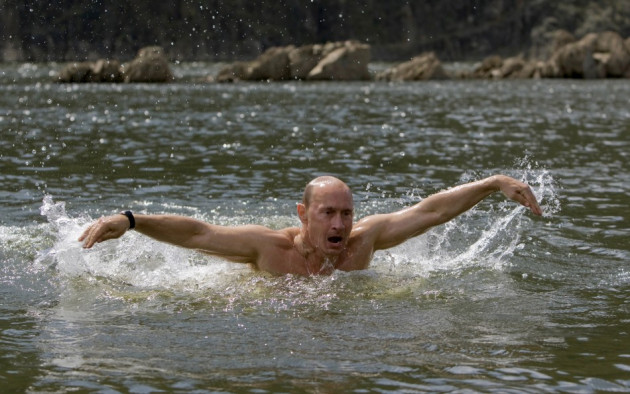 Russian president Vladimir Putin has dismissed critics of Russia's outstanding success at the World Student Games as lacking virility and said they should take Viagra.
The Russian team has won six times more gold medals than any other country at the biennial Universiade games in the Volga city of Kazan, prompting opposition claims that the government had packed the teams with elite professional athletes and Olympics' champions.
Putin hit back, saying that whenever Russia was victorious at something "people start lamenting that something is not right".
"I'd like to advise them to play sport and if they have health problems then go to the doctor," he said at a medal winners' reception.
"Maybe taking Viagra would help. And life would work out. See its most beautiful side.''
Russia won a total of 292 medals including 155 golds at the 27th Universiade. Among its wins were both men's and women's rugby.
China scored second in the medal tally with 26 golds and Japan came third with 24. Russia deployed 673 athletes, the largest in the 162-nation field.
Putin, a lover of adventure sport, is determined to show the world that the nation has retained its Soviet-era sporting dominance ahead of the Sochi 2014 Winter Olympics.
The judo black belt is famous for his spectacular macho stunts, including diving and bare-chested horseback riding. He reportedly swims every morning before work and has played a central role in attracting major international sporting event to Russia.