Alan Joyce, the CEO of Australia's Qantas Airlines, was victim of a pie attack on Tuesday (9 May). While he was giving a speech at a business conference in Perth, a man in a suit suddenly appeared behind him on stage and shoved a pie in his face.
"I'm not sure what that's all about, but I'm going to have to get cleaned up," the startled airlines boss said before leaving the stage. He was soon back to continue his talk on direct flights between Perth and London.
When reporters quizzed him about the pieing act, he regretted not getting a chance to taste the pie. "It was mostly on my glasses," he joked.
"When you've been CEO of an airline for nine years, there's a lot of things that have happened over that period of time. This is different, this is certainly an unusual event but things like this have happened in the past," the Qantas boss noted, apparently referring to other victims of pieing.
The act of smashing a pie (mostly a cream pie without a hard top layer) on someone's face originated as a practical joke that first featured in slapstick comedies in the early 1900s. Many public figures have become targets of pranksters and have had their "pie in the face" moments.
Here is a list of the most-talked about pieing incidents: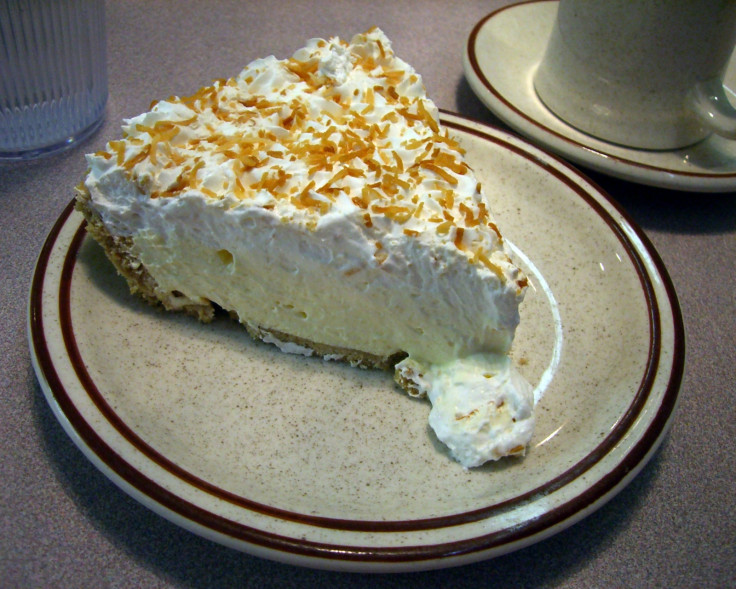 Bill Gates: The Microsoft founder was heading for a meeting with other business leaders in Brussels in February 1998 when suddenly he was hit with a series of cream pies to the face. The billionaire took the prank in his stride and declined to press charges against those responsible. The pranksters later explained that they had no particular grievances against him and their act was intended only as a mischief.
Rupert Murdoch: The media mogul, who founded News Limited in the early 1950s, was pied by comedian Jonathan May-Bowles – popularly known as Jonny Marbles – in July 2011. The venue was London where Murdoch was testifying before a parliamentary committee on the News International phone hacking scandal. May-Bowles received a six-week prison sentence at Wandsworth Prison in London for the act.
Ralph Klein: The former Premier of Alberta, Canada, was hit in the face with a pie at the Stampede breakfast in Calgary in 2003 by a protester, who was convicted of assault and handed a 30-day intermittent jail sentence. Some other leaders and premiers of the Canadian province also experienced similar pie attack moments.
Gail Shea: Canada's fisheries and oceans minister was hit with a pie in her face in January 2010 by an activist from animal rights group Peta. Shea was on a tour of the Canada Centre for Inland Waters in Burlington, Ontario, when the incident happened. Peta claimed in statement that the act was part of its campaign "to stop the government's ill-advised sanction of the slaughter of seals".
Carl XVI Gustaf: The Swedish king had his "pie in the face" moment in September 2001 when he was on a visit to Varberg municipality in Halland county. A 16-year-old boy pied the king, but his intent was not clear and thus, he escaped a prison sentence. The boy and two of his friends were fined for the act.
Jeremy Clarkson:- The English broadcaster, best known for co-presenting the BBC TV show Top Gear, was pied soon after he received an honourary degree from Oxford Brookes University in September 2004. The campaign group that carried out the "pie attack" were unhappy with the university awarding Clarkson the degree. The environmental group claimed that the banana meringue pie that hit his face was "organic".