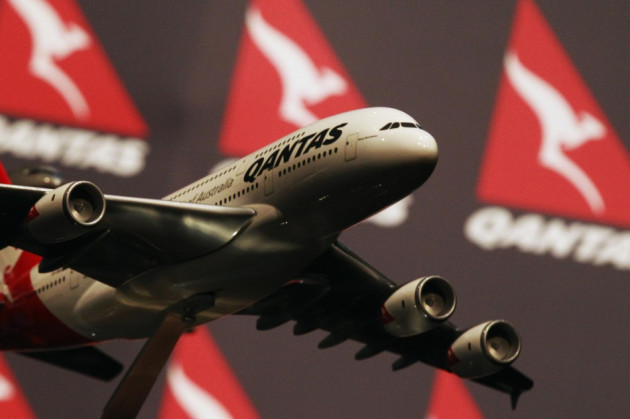 Qantas has terminated a 17-year partnership with British Airways and signed a 10-year deal with Dubai-based Emirates.
The Australian airline said in a statement that it will move its hub for European flights to Dubai while entering an extensive commercial alliance with Emirates.
"The 10-year partnership will go beyond codesharing and includes integrated network collaboration with coordinated pricing, sales and scheduling as well as a benefit-sharing model. Neither airline will take equity in the other," the company said.
The partnership between British Airways and Qantas, signed in 1995 for services between Australia and the UK, will end in March 2013.
The International Airlines Group (IAG), the parent company of British Airways, said the termination of its contract with Qantas was in line with the company's business plans.
"The world has changed since 1995 when the joint business started. This is a small part of our overall network and this move fits in with changes in our global strategy," IAG chief executive Willie Walsh said in a separate statement.
Qantas Group CEO Alan Joyce said that the new partnership, which will include integrated frequent flyer and customer benefit programmes, will provide the airline's customers with extended travel options.
The airline is also looking to strengthen its Asian network, giving Australian business customers better access to the region.
"The partnership delivers on all four pillars of the Qantas Group's international strategy: it will see us fly to the global gateway city of Dubai, provide some of the world's best travel experiences through both Qantas and Emirates, improve our network in Asia, and, crucially, help build a strong Qantas International business for the long term, " he said.
Emirates President Tim Clark said Australia has always been a popular destination for its travellers and the deal would further strengthen the airline's presence in the region.
"It's a huge step in the right direction," Sondal Bensan, an analyst at BT Investment Management Ltd, told Bloomberg.
He said the deal could be worth A$90m (£57.8m) a year for Qantas as it could result in further international business for the airlines.
The deal will help Emirates ease the pressure from its competitors in the region, Etihad and Qatar.
The Guardian reported that Etihad had doubled its stake in Virgin Australia to 10 percent and Qatar Airways has expressed its interest to partner with Australian airlines.