US authorities are scrambling to mitigate the impact of President Donald Trump's tweet siding with Saudi Arabia over the diplomatic isolation of Qatar. The White House swiftly issued a statement within hours of Trump's comment saying that the American leader calls for unity among the Arab countries.
Key Gulf states, led by Saudi Arabia, abruptly severed relations with Qatar – a tiny energy-rich emirate which is critical for Washington's strategic relationship in the region – on Monday (5 June), potentially weakening the stability of the volatile Middle East.
A day after the Gulf monarchies announced the snapping of ties, Trump went on to take credit for the diplomatic pressure placed on Qatar via a tweet. "During my recent trip to the Middle East, I stated that there can no longer be funding of Radical Ideology. Leaders pointed to Qatar – look!" Trump said in a midmorning post that sharply sided with Riyadh and undermined the US' relations with Doha.
Shortly after that, Trump telephoned Saudi head of state to discuss the latest situation. "The two leaders discussed the critical goals of preventing the financing of terrorist organisations and eliminating the promotion of extremism by any nation in the region," the White House said in a statement. "The president underscored that a united Gulf Cooperation Council is critical to defeating terrorism and promoting regional stability."
Other US departments have also attempted to lessen the effect of Trump's diplomatic damage since Doha is perhaps the US' most important military outpost in the region. Qatar hosts Washington's al-Udeid air base, which is the hub for US' air operations across the Middle East and Afghanistan. The facility is vital for Washington's aerial assault not just against the Islamic State (Isis) in Syria and Iraq but also against other militants in countries such as Yemen and Afghanistan.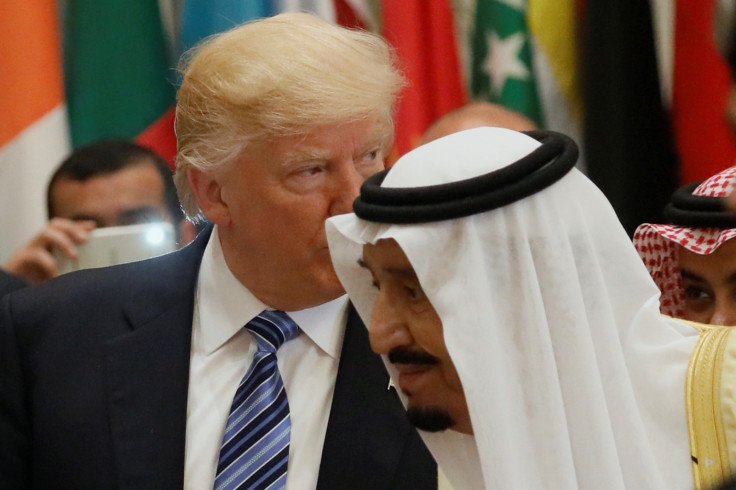 Questioned about the latest diplomatic situation and Trump's remark, the US defence department simply praised Qatar for sheltering the US' "enduring commitment to regional security". The state department expressed similar views on the matter thanking Doha and added: "We recognise that Qatar continues to make efforts to stop the financing of terror groups, including prosecuting suspected financiers, freezing assets, introducing stringent controls on its banking system. They have made progress in this arena but we recognise that more needs to be done."