Qatar's preparations for the 2022 World Cup have been plunged into controversy by reports that scores of workers are dying while building key facilities.
An investigation revealed that at least 44 workers died in workplace accidents or from heart complaints in just over eight weeks up until August.
According to reports, drinking water was restricted on some sites where temperatures regularly hit 50C, with many of the deaths being routinely attributed to heart failure.
Evidence was also found of labourers from Nepal going without pay for months, or being forced to work for free. It was alleged that living quarters for migrant workers were cramped and that some workers had their passports confiscated - effectively trapping them in the grip of gangmasters.
The damning dossier of poor working conditions and potential abuses was compiled by the International Trade Union Confederation (ITUC) and published by the Guardian.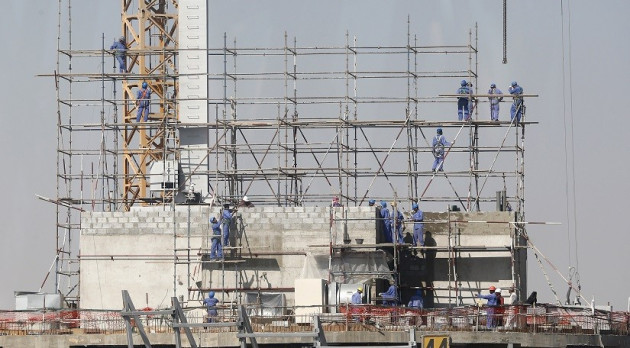 According to the ITUC, up to 600 workers could be dead by the end of the year should the trend continue. The total death toll among workers building the 2022 World Cup could even hit 4,000 by the time the competition begins.
Fifa, the governing body of world football, said it was "very concerned" by the findings. In Qatar, the Supreme Committee responsible for delivering the competition said it was "appalled."
Qatar won the right to stage the 2022 World Cup in a decision by Fifa which triggered a storm of controversy that continues to this day. The Gulf state is in the grip of a construction boom following its successful bid to host the competition.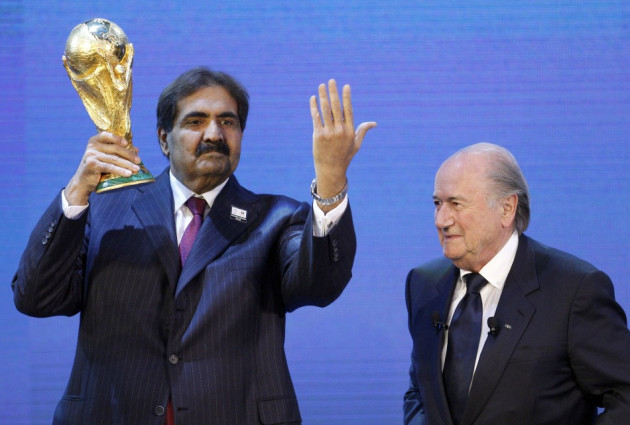 The ruling body headed by Sepp Blatter said in a statement: "Fifa is very concerned about the reports presented by the media regarding labour rights abuses and the conditions for construction workers in projects at Lusail City, Qatar.
"Fifa will again get in contact with the Qatari authorities and the matter will also be discussed at the executive committee meeting."
A statement by the Qatari Supreme Committee said: "Like everyone viewing the video and images, and reading the accompanying texts, we are appalled by the findings presented in The Guardian's report.
"There is no excuse for any worker in Qatar, or anywhere else, to be treated in this manner.
"The health, safety, well-being and dignity of every worker that contributes to staging the 2022 Fifa World Cup is of the utmost importance to our committee and we are committed to ensuring that the event serves as a catalyst toward creating sustainable improvements to the lives of all workers in Qatar."