Harry Redknapp has criticised his under-performing Queens Park Rangers stars, warning them that they will struggle to find new employers should the club be relegated.
The west London club are now almost a certainty for the drop following their 2-0 loss to Everton on Saturday afternoon, with the club sitting ten points from safety in 19th place with just five fixtures remaining.
After narrowly surviving relegation last season, QPR have added no less than 17 players to the first team squad during the summer and January transfer window under the tenures of Mark Hughes and Redknapp.
Now the former Tottenham Hotspur manager feels the club will struggle to offload many of their biggest earners should they suffer relegation, believing that the combination of big contracts and poor performances will dissuade possible suitors.
"You say talented players, but I don't know. Are they that talented? I don't know, really," Redknapp said following his side's defeat at Goodison Park.
"You have some experienced players, but you need a good group of characters and you have not got any problems when you have that."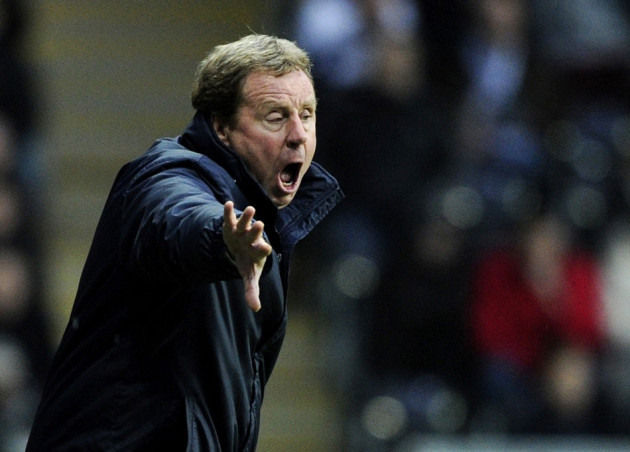 A number of QPR's stars have been tipped to leave the club this summer, with the likes of Esteban Granero, Stephane Mbia, Christopher Samba and Julio Cesar expected to look for moves in the event of relegation. But in light of the club's poor performances, Redknapp insists clubs will be wary of making moves for the high-earning stars.
"I hear all the time that, if they get relegated, they will want to go because they won't want to play in the Championship, but if they played better they would not be in the Championship, so that's a load of cobblers.
"They won't go. How are you going to get rid of them? That's your biggest problem. They all have contracts.
"I wish you were right, and you could say (the players would leave), but it ain't going to happen here.
"Who is going to pay them what they are earning here? It is going to be very hard to shift them."
Redknapp took over at the club in November last year, but despite his previous heroics in relegation scraps, has struggled to lift the west London club, having won just five of his 23 games in charge at Loftus Road.