Queens Park Rangers manager Harry Redknapp has confirmed that neither Andros Townsend or Fabio will be returning to Loftus Road next season after the completion of their loan deals.
Tottenham winger Townsend was a huge success at QPR after joining the club on loan in January, while Manchester United defender Fabio struggled to hold down a regular place in the first team.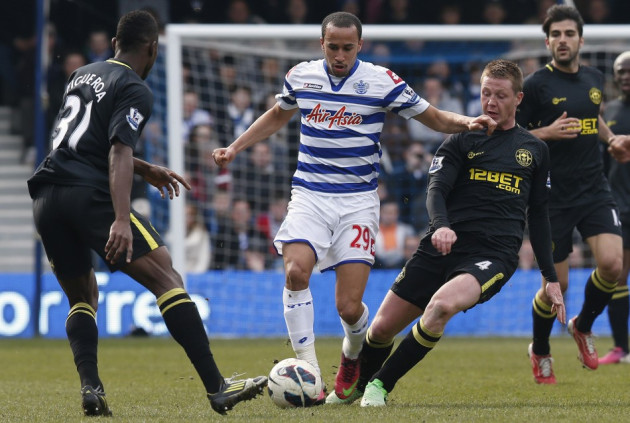 While it is unlikely that Fabio would be able to force his way into the reckoning at Manchester United, it seems as though QPR will not be attempting to bring the young defender back to west London.
Redknapp may well have been keen to secure the services of Townsend, either on loan or in a permanent deal, but he has ruled out the winger returning after the club's relegation to the Championship.
"They won't come back, no chance," Redknapp told the Fulham Chronicle. "Andros has been outstanding. He's done excellent and will go back to Tottenham.
"Fabio will go back to Manchester United. He's done well when he's played."
There is a belief that Townsend could go on to play a major role for Tottenham after having his first taste of first team football in the Premier League. The 21 year old had consistently been shipped out to lower league sides but showed his quality during his stint at QPR.
Earlier this month Redknapp stated that he believed the youngster could make an impact at Spurs, but suggested he would struggle to force his way ahead of Gareth Bale and Aaron Lennon for a regular place in the side.
"He'll be a top player. He gets at people, he attacks you. They paid £10m for the left-back and he has ripped him apart," Redknapp told the Daily Mail after seeing Townsend impress against Arsenal full-back Nacho Monreal.
"He is relentless. He just runs at you, runs at you, runs at you. He has been first-class. It's difficult for him back at Spurs. You've got (Aaron) Lennon and (Gareth) Bale there, so it will be hard for him to play regularly. He'll have his work cut out.
"But he'll be a good player for Spurs next year. He will go back there a better player. He has proved to himself what he can do. He has proved he can play in the Premier League."