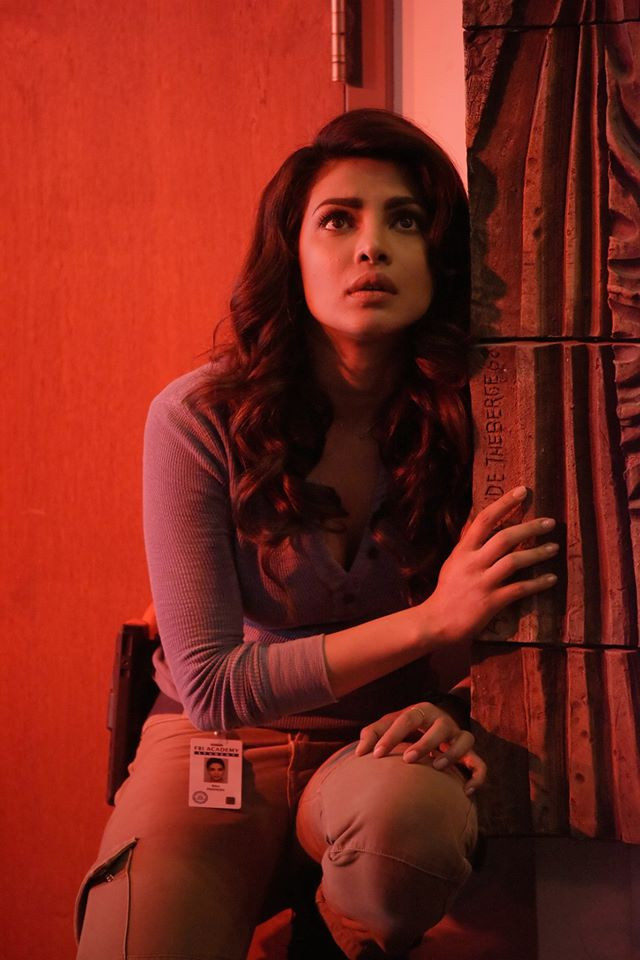 With Quantico season 1 nearing its end, seems like fans of the ABC's FBI crime-drama may or may not get to know who was responsible for the train station bombings that rocked New York City.
Needless to say, promos hint at an hour-long episode filled with shock, suspense and thrill.
While speculations suggest that another major character might die in the season finale, it remains to be seen how FBI agents would uncover the identity of the terrorist. Since the show has already been renewed for season 2, it seems the finale will be a cliffhanger episode, building up for the next chapter. Quantico season 1. Episode 22 of Quantico season 1 titled, Yes, will air on ABC on 15 May at 10pm EST
Spoiler alert: If you have not watched episode 21, do not proceed
In the previous episode, fans got to see an open-ended finish in episode 21 titled Right. While FBI agents – Shelby Wyatt, Caleb Hauss and Nimah Amin – looked frantically for Alex Parrish and Drew Perales, thinking the character played by Lenny Platt may be pulling her strings, Miranda Shaw realised a greater truth. It seemed like Shaw had uncovered the identity of the real terrorist, as she left the office in search of her partner from Quantico. As the agents pondered on the sudden absence of Shaw in the face of danger, fans realised that it was Liam all the while, using his position to cover his tracks and ultimately killed Shaw. Does that mean Liam is 'the voice'?
The finale will pick up after the unexpected exposure of Liam and the apparent death of Shaw. Parish's quest to bring the real terrorist to justice will get all the more complicated as Liam assumes office, launching a crooked witch hunt for a "seemingly" dead Shaw. The parallel storyline with the flashback scenes will see the NATS approaching their graduation day as they prepare for life as FBI agents.
The official synopsis of the finale episode titled, Yes, reads as follows:
Uncovering the identity of the terrorist has been the primary mission for the team of FBI agents, while Liam may have come out of the shadow as the crooked mastermind, is he the real terrorist or a pawn in the greater game, needs to be explored. Even the show's cast seem to be oblivious of the truth, "Our producer, Josh Safran, keeps it very, very private," explains Yasmine Al Massri, who plays the twin role of Nimah and Raina Amin in the show. "I think the season finale is going to be heartbreaking because of that," she adds.
Click here to watch Quantico season 1 episode 22 live online in the US.