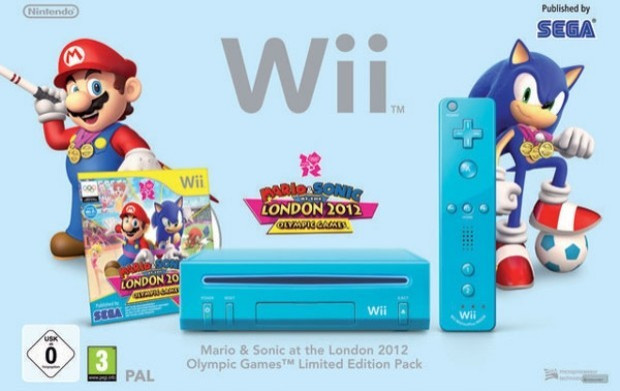 New reports have emerged suggesting Nintendo's next quarterly financial statement could be the first step in the company's demise as a console maker, prophesying a recurring loss exceeding the 100 billion yen (£823 million, $1.3 billion) mark.
The estimated loss was first reported by the Nikkei business daily in its online edition Wednesday. The daily suggested that in its financial report for the first half ending 30 September Nintendo would reveal a loss exceeding the 55 billion first estimated.
Previous Financial Troubles
The gloomy forecast followed a number of previous reports suggesting Nintendo may be in financial trouble.
Since triumphantly unveiling its forthcoming Wii U console, Nintendo has faced severe financial pressures with sales of its existing consoles and handhelds plummeting.
Following its last quarterly financial statement Nintendo changed its full-year product forecast from $1.4 billion to a meagre $257 million.
The hefty drop has since largely been contributed to its 3DS handheld's ongoing poor performance. For the three months preceding 30 June Nintendo only managed to sell 710,000 3DS consoles and 4.53 million 3DS games worldwide
The company has since instigated a series of policies designed to alleviate its financial pressures.
These have included a cut in the 3DS' RRP and a series of pay cuts within the company.
The price cut saw Nintendo slash its 3DS' recommended price from ¥25,000 to ¥15,000, while the salary cut saw Nintendo president Satoru Iwata take a 50 per cent pay cut to help alleviate the company's immediate financial problems.
Alongside his own salary cut, the Nintendo president also revealed that several other higher-ups would also be taking similar cuts in salary commenting: "For cuts in fixed salaries, I'm taking a 50 per cent cut, other representative directors are taking a 30 per cent cut, and other execs are taking a 20 per cent cut."
Strong Competition
News of Nintendo's troubles comes in the face of constant year-on-year growth in sales by its chief competitors Xbox 360 and PS3 consoles.
Microsoft in particular has boasted a strong growth in its Entertainment and Devices division -- the part of the company responsible for the Xbox 360.
In its last financial statement Microsoft confirmed that the Entertainment and Devices division had taken $1.96 billion (£1.2 billion) in revenue -- a 9 per cent increase from its takings in the same period last year.
At the time this article was written Nintendo had not responded to requests for comment on the negative prediction.