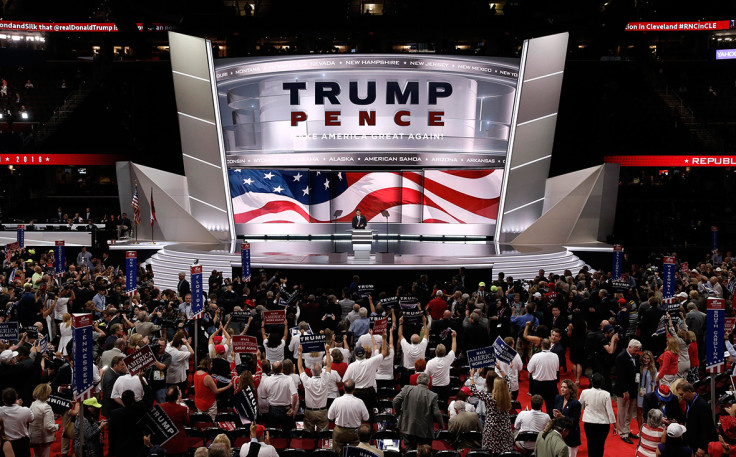 Rock band Queen have asked the Republican Party to stop using their song We Are The Champions, which they played at the Ohio convention on Tuesday (19 July 2016). The party's presidential candidate Donald Trump made his grand entrance to the song at the convention, after which Queen tweeted that the use of the song had not been authorised by the band.
"Sony/ATV Music Publishing has never been asked by Mr Trump, the Trump campaign or the Trump Organization for permission to use 'We Are The Champions' by Queen," a statement from Sony/ATV said.
"On behalf of the band, we are frustrated by the repeated unauthorised use of the song after a previous request to desist, which has obviously been ignored by Mr Trump and his campaign.
"Queen does not want its music associated with any mainstream or political debate in any country," Sony/ATV's statement added. "Nor does Queen want 'We Are The Champions' to be used as an endorsement of Mr Trump and the political views of the Republican Party. We trust, hope and expect that Mr Trump and his campaign will respect these wishes moving forward."
Queen guitarist Brain May also spoke out against the use of the song in June when Trump used it on a TV appearance on his campaign trail, stating: "I've had an avalanche of complaints about Donald Trump using our We Are The Champions track as his 'theme' song on USA TV.
"This is not an official Queen statement, but I can confirm that permission to use the track was neither sought nor given. We are taking advice on what steps we can take to ensure this use does not continue.
"Regardless of our views on Mr Trump's platform, it has always been against our policy to allow Queen music to be used as a political campaigning tool. Our music embodies our own dreams and beliefs, but it is for all who care to listen and enjoy."
Singer Adam Lambert, who found fame on the US X Factor and has stood in for the band's deceased frontman Freddie Mercury as the lead singer of Queen, also tweeted about the use of the song, sharing a picture of Mercury and writing: "If your political party spends decades treating gay people as second-class citizens, guess what: you don't get to use Freddie Mercury's music at your convention."