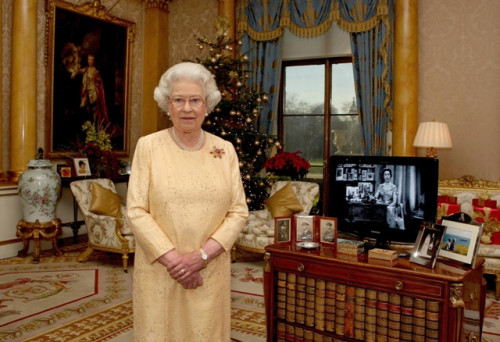 Queen Elizabeth will begin to relinquish some of her traditional duties as a monarch, it has been revealed.
She was crowned almost 62 years ago but as she approaches her 88th birthday in April, she will hand over some of her duties to Prince Charles, Buckingham Palace said.
The move has been called the "gentle succession", with Princes William and Harry playing their part. Royal commentators have spoken about the change as "historic".
Sir Christopher Geidt, the Queen's private secretary, said there would be a "new approach to constitutional matters" when he was knighted in the New Years Honours List. He also added that there would be "preparation for the transition to a change of reign".
One unnamed aide, who spoke to the Daily Mirror, said it would be a gradual move. He said: "This is about passing the baton to the next generation. This is not going to be a sudden shift.
"It is a gradual process which will be borne out over the next few years. It's a gentle succession.
"It's important to note that the Queen is still working very hard. Every day you see her with the red box of government papers and giving audiences. Charles will be doing less of his campaigning and the things he likes to do and more of the head of state role."
Vernon Bogdanor, a professor of government at King's College London, wrote in the Telegraph that the concept of retirement was unknown in the monarchy. The notion of abdicating "would strike at the heart" of the institution, he said.
"it implies that monarchy is a vocation that one can choose or abandon at will," he said.
"As soon as the monarchy becomes a matter of choice, its usefulness is greatly lessened. For the prime advantage of monarchy is that it makes the position of head of state automatic and unquestioned so that it cannot be tarnished by the sticky fingers of politicians.
"Were abdication possible, the prime minister of the day could put pressure on a monarch who asked inconvenient questions to resign."
Bookmaker website Coral has suspended betting on a date of abdication until further notice.