Queen Elizabeth II will not attend the funeral of Nelson Mandela in South Africa, following medical advice to reduce long-haul flights.
Prince Charles will represent the monarchy at the service, which is expected to be one of the largest gatherings of world leaders and celebrities for years.
The 87-year-old Queen will instead attend a memorial service for Mandela at Westminster Abbey next Sunday, the first such service for a foreign head of state.
The Queen is believed to have telephoned Mandela a number of times after he became ill.
In a statement following Mandela's death on Thursday, Buckingham Palace said: "The Queen was deeply saddened to learn of the death of Nelson Mandela last night.
"He worked tirelessly for the good of his country, and his legacy is the peaceful South Africa we see today.
"Her Majesty remembers with great warmth her meetings with Mr Mandela and sends her sincere condolences to his family and the people of South Africa at this very sad time."
A memorial service for the Nobel Peace Prize winner will be held at a stadium in Johannesburg, where he made one of his first speeches after being released from 27 years of incarceration. Sunday's state funeral will take place in his home town, Qunu, Eastern Cape Province.
UK Prime Minister David Cameron and Labour leader Ed Milliband will both attend.
Among other world leaders making the journey will be US president Barack Obama, and former presidents George W Bush and Bill Clinton, as well as heads of state from 140 other countries, including Cuba, Iran Israel and the Palestinian territories.
The Sunday Times reports that Bill Clinton will be one of the few invited to attend the intimate burial ceremony alongside Mandela's family and close friends, on a plot of land near where Mandela used to herd cattle as a boy.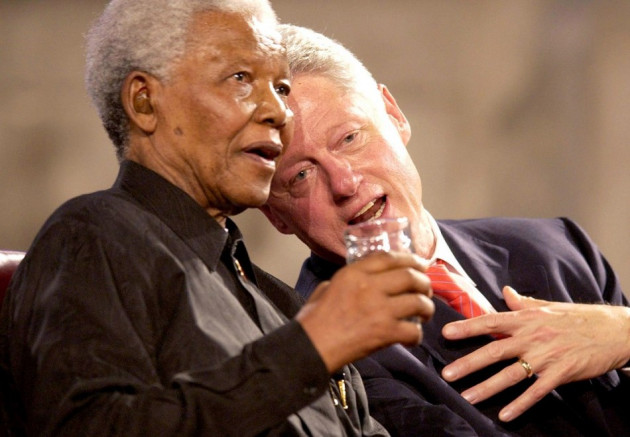 Pope Francis I and the Dalai Lama will be among the religious leaders attending the service.
Celebrities including Bono, Oprah Winfrey, Naomi Campbell and Microsoft founder Bill Gates, who has campaigned to raise awareness of Aids in Africa, are also on the guest list.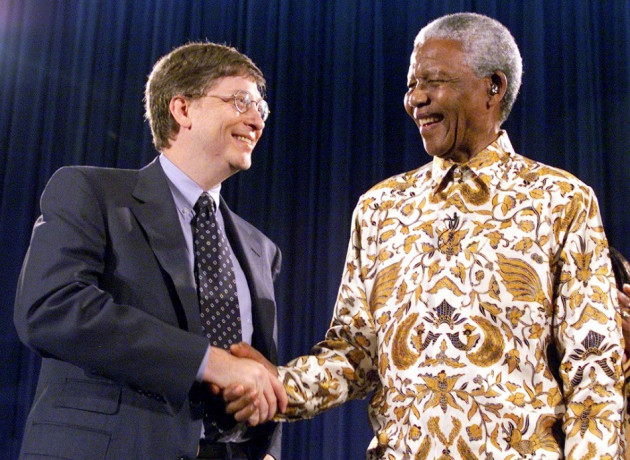 Mandela's body will lie in state on Wednesday, Thursday and Friday in the Union Buildings in Pretoria, the seat of government power in South Africa's capital, where he was sworn in as the country's first black president.
Mourners will file past the body as it lies in the building's amphitheatre.
Mandela's African National Congress party will hold a ceremony for their former leader on Saturday at Waterkloof Air Force Base near Pretoria before the body is flown to Qunu, where Archbishop Desmond Tutu, a friend of Mandela, is expected to lead the service.
Today has been declared a national day of prayer and reflection in South Africa.