The Queen has come to represent all that is the British monarchy — is she irreplaceable?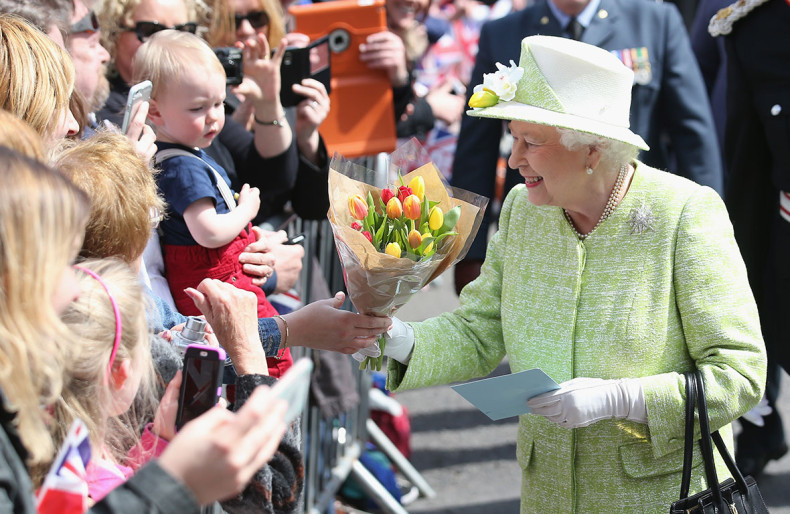 Queen Elizabeth II is a phenomenon. In December 2007, she became the oldest British monarch in history, beating Queen Victoria, who died at the age of 81. Last September, she broke another record set by Victoria, becoming Britain's longest-reigning monarch. Now she celebrates her 90<sup>th birthday. And despite cutting back on long-haul flights (which have helped her become by far the most widely travelled British monarch), she shows no signs of wishing to follow the example of some of her European counterparts and retire.
Indeed, while there are a number of words one wouldn't wish to use in the Queen's presence, 'abdication' is probably the longest. The Abdication Crisis of 1936 was undoubtedly the most dangerous moment in the twentieth century for the House of Windsor. At a personal level, it propelled her shy, chain-smoking father onto the throne, imposing a burden on him which, along with his cigarettes, may well have contributed to his death at the age of only 56. So 'keeping going' is hard-wired into her thinking – and given that her mother lived to 101 there may be much more to come.
All of this creates a problem for anyone seeking to assess the health of the monarchy as an institution and predict its future. The contemporary British monarchy is Elizabeth II. We have no other models. She came to the throne in a very different era, when the Crown still presided over a sizeable colonial empire, when many essential items were still rationed and when it was still considered vaguely disrespectful to point the newfangled television camera at members of the Royal Family.
Not only has she negotiated a tumultuous era in domestic and global politics – stretching from Churchill to Cameron – with few serious mishaps, but she has emerged from it all apparently sane and healthy.
One of the most convincing arguments in favour of republicanism is that it is simply inhumane to make anyone monarch or heir to the throne. They will have to survive relentless media attention and a daily diet of mind-numbingly boring official functions, live exemplary private lives and interact with hundreds of thousands of people while providing nothing of substance to a controversy-hungry press. Temperamentally, Elizabeth II has been the perfect match for the job. But one only has to consider the rather anguished figures of both her father and her eldest son to realise that the hereditary principle seldom delivers such an ideal candidate.
In a sense then, when her reign finally ends, all bets are off. The recent publication of a series of rather hectoring letters from the Prince of Wales to government ministers suggests that under Charles's reign, the regular meetings between the British PM and the monarch may cease to be a welcome opportunity for the former to let off steam, and become instead an ordeal to be endured.
And as is suggested by the example of the Queen's uncle, Edward VIII (whose abdication increasingly appears less like a romantic tragedy and more like a constitutional coup), monarchs who repeatedly annoy their ministers had better have plans for a second career. Nevertheless there is unlikely to be any money made by betting on the disappearance of the British monarchy.
The DNA of the 'ideal British monarch' may not have been inherited by the current heir to the throne; but there are encouraging signs that it has jumped a generation and passed to the Queen's grandson, Prince William. William's notoriously tetchy relationship with the press might not bode well. But his attractive, photogenic and apparently happy little family is likely to be the Windsors' greatest long-term asset. And he apparently isn't impelled by a missionary zeal to impart precious nuggets of wisdom to an unenlightened world.
Perhaps more importantly for the House of Windsor, there seems little appetite within the UK for major constitutional change. In 2011, a relatively modest proposal for a reform of the voting system was roundly rebuffed by the British electorate. When politicians produce such plans, the public response tends to be "haven't you got anything better to do?". It is difficult to imagine any British government dealing with the pressing problems generated by the economy, the health service, crime, immigration and foreign policy, and having enough legislative time on its hands to grapple with the myriad of issues that would be entailed by abolishing the monarchy.
And as the leaders of some of the Queen's other Commonwealth Realms have found out to their cost, it is a dangerous business putting the matter to a referendum. These tend to turn into a vote of confidence in whichever party has proposed introducing a republic.
One can speculate on how well or badly the Queen's successors will do their job; but they are always likely to be more popular than politicians.
---
Philip Murphy is Director of the Institute of Commonwealth Studies and Professor of British and Commonwealth History at the University of London. He is the author of Monarchy and the End of Empire: The House of Windsor, the British Government and the Postwar Commonwealth (Oxford, Oxford University Press, 2013).
---