The Queen showed she was back to good health as she joined the Sandringham branch of the Women's Institute (WI) for a spot of afternoon tea.
The annual visit marks the 90-year-old monarch's first official royal engagement of 2017 since she was taken ill with a heavy cold over Christmas.
The royal appeared to have fully recovered as she enjoyed her favourite ginger cake and tea with the members of the WI.
Vice President Yvonne Browne welcomed the Queen at West Newton village hall in Norfolk, where she is a familiar sight — attending the group annually as part of her winter stay on her Sandringham estate.
The Queen has attended the WI group's meetings since 1943 and took over as President from the Queen Mother, who in turn took over from Queen Mary.
Browne, who is vice-president of the Sandringham WI, said: "I think the Queen is an amazing lady, as I say she's a real trouper. To be 90 years old, nearly 91, and to have had this awful cold virus, I think she's done exceptionally well. We should all be proud of her – we are at the WI.
"She knows a lot of the ladies because she's known them all her life. The Queen's been coming since 1943, before she was head of state and I've known her for 45 years. "We are used to each other, we know each other's little ways," she added.
Guest speaker, BBC presenter and historian Lucy Worsley, gave a talk on Jane Austen to mark the 200th anniversary of her death, while the members of Sandringham WI performed their comic version of Cinderella.
Worsley, chief curator at Historic Royal Palaces, told Mail Online: "I gave a PowerPoint presentation which I do in many, many places – village halls, history clubs, Women's Institutes, at the Royal Historic Palaces where I work, but never have I done it in quite these circumstances.
"I talked about Jane Austen and I was (going) to say she's going to be the first woman on the banknote then I thought 'no she's not going to be the first woman on the banknote, she's going to be the second' (after) the Queen, sitting there in the front row."
The long-serving figurehead was unable to perform a string of important public engagements over the festive period, including attending the Christmas Day service at Sandringham, due to ill health.
Her 10-day absence from the public eye over Christmas sparked a Twitter frenzy, and spurious speculation that she had died. A palace spokesperson rubbished the claims, stating: "The Queen and Duke of Edinburgh continue to recover from their heavy colds."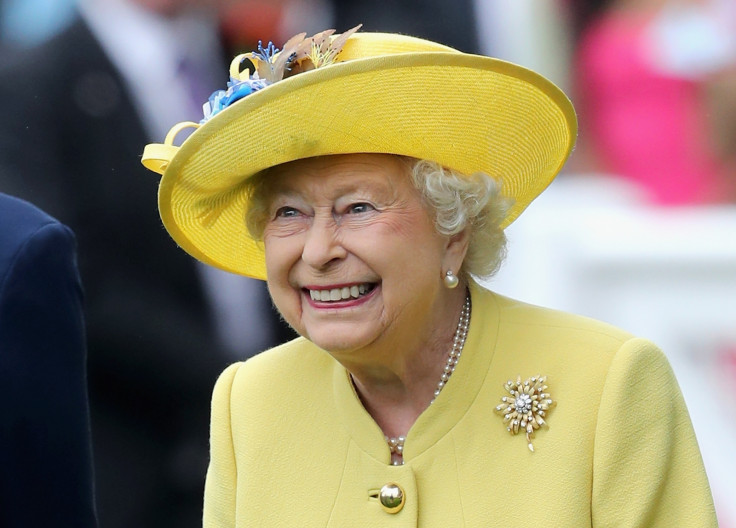 She attended church service at Sandringham on 8 January, after missing the traditional Christmas and New Year's services for the first time due to ill health.
The Queen has always maintained a hectic schedule of royal duties but of late has avoided long-haul travel with the younger members of the royal family stepping in to ease her workload.
Prince William and Kate Middleton have reportedly decided to leave their Anmer Hall residence in Norfolk, to set up home in Kensington Palace, enabling them to take on more royal duties on behalf of the Queen.