Queen Elizabeth II and the Duke of Edinburgh, Prince Philip, are both fighting a "heavy cold," Buckingham Palace has confirmed.
The Queen has been forced to remain indoors for the tenth consecutive day as she recovers. However, her absence from public view earlier sparked a Twitter frenzy, as sick hoaxers circulated a fake news report on a parody BBC News account, suggesting that she had died, amid false claims of a 'media blackout' to prevent the news going public.
Buckingham Palace was forced to confirm, that apart from a bad cold, the Queen is well. According to Mail Online, in a statement, a palace spokesperson said: "The Queen and Duke of Edinburgh continue to recover from their heavy colds."
The royal couple's Christmas break was marred by illness. They were expected to travel from London to King's Lynn by train for their traditional Christmas festivities at Sandringham, but their departure was delayed. In a statement, the Palace said: "The Queen and the Duke of Edinburgh have heavy colds, and so have decided not to travel to Sandringham today." Instead, they flew straight to their estate in Sandringham by helicopter.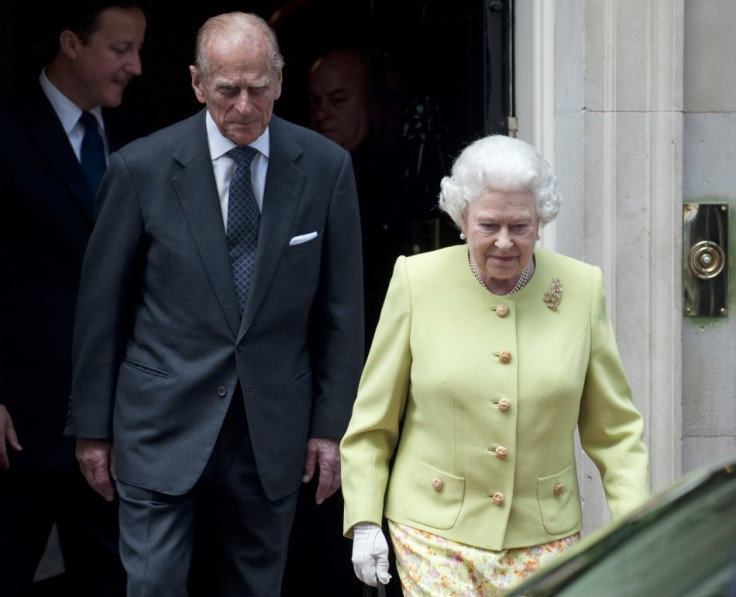 And for the first time in almost thirty years, the 90-year-old royal was forced to miss the traditional Christmas Day church service at Sandringham, prompting concern for her health.
"The Queen continues to recover from a heavy cold and will stay indoors to assist with her recovery," the Palace reported at the time. "Her Majesty will participate in the Royal Family Christmas celebrations during the day."
While she has avoided long-haul journeys, the Queen has maintained a full schedule of royal duties in 2016. She and husband, Prince Philip, who is 95, are, however, expected to cut back their official engagements in 2017. It was announced that the Queen would be stepping down as a patron of 25 national organisations at the end of her 90th birthday year. Her patronages will be passed on to other members of the royal family.
Prince William and Kate Middleton are reportedly leaving their Norfolk home, Anmer Hall, and relocating to London in the new year, as Prince George begins his schooling, but also to enable the Duke and Duchess of Cambridge to take on more royal duties and official engagements on behalf of the Queen, in a bid to lighten her load.