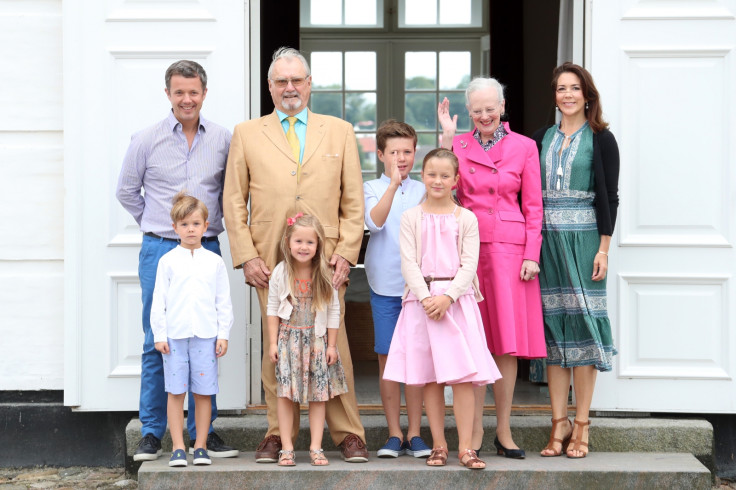 The Danish royal family were a collective vision of vibrancy for their annual summer photo call at Gråsten Palace in the Jutland region of southern Denmark on Friday (15 July) in an array of colourful clothing.
Queen Margrethe II, 76, was the centre of attention in a bright fuchsia pink skirt suit that featured a double-breasted blazer. She wore a floral blouse underneath, playing on the summery motif of the affair.
Her husband since 1967, Henrik, Prince of Denmark, looked equally striking in a fawn-coloured suit paired with a mint shirt, yellow tie and deck shoes, and was in no danger of fading into the background.
While the royal couple's youngest son, Prince Joachim of Denmark, 47, was absent from the photo call, the heir to the throne, Frederik, appeared in high spirits.
The 48-year-old father-of-four was accompanied by his beautiful wife, Mary, Crown Princess of Denmark, who stunned in a green and white print summer dress with brown strappy sandals and a black cardigan.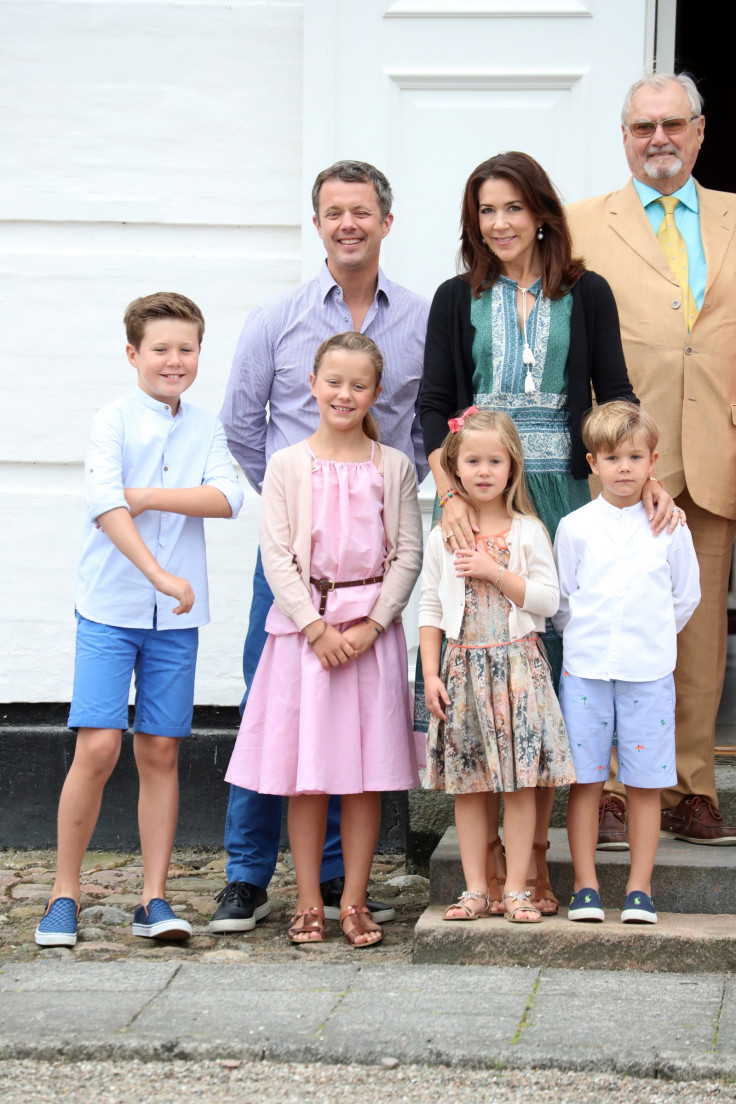 They were joined by their adorable brood – Prince Christian Valdemar Henri John, Princess Isabella Henrietta Ingrid Margrethe, Prince Vincent Frederik Minik Alexander and Princess Josephine Sophia Ivalo Mathilda – who showcased their good behaviour at the event.
At one point, Princess Josephine, five, was seen chirpily throwing a tennis ball and playing with two of the family's dogs.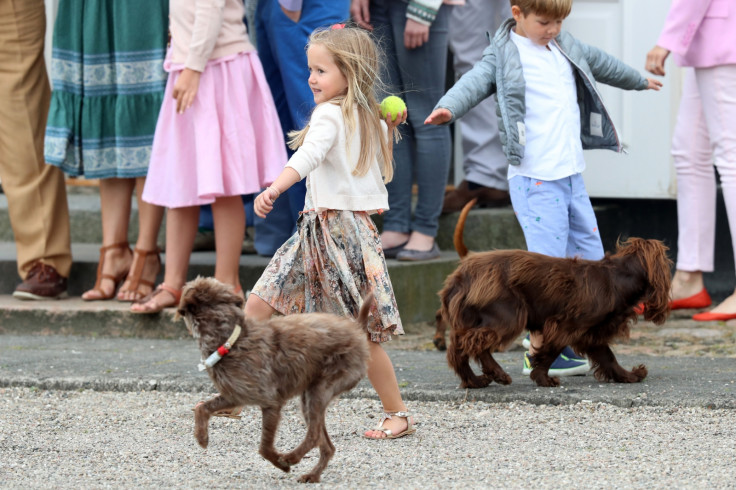 Frederik – a rear admiral in the navy and an army major general – has made many media appearances due to his special interest in scientific research, climate change and sustainability.
He has been interviewed by the Financial Times and CNN International among others, and has participated in expeditions, forums and events on climate. He has also represented Denmark as a promoter of sustainable Danish energy.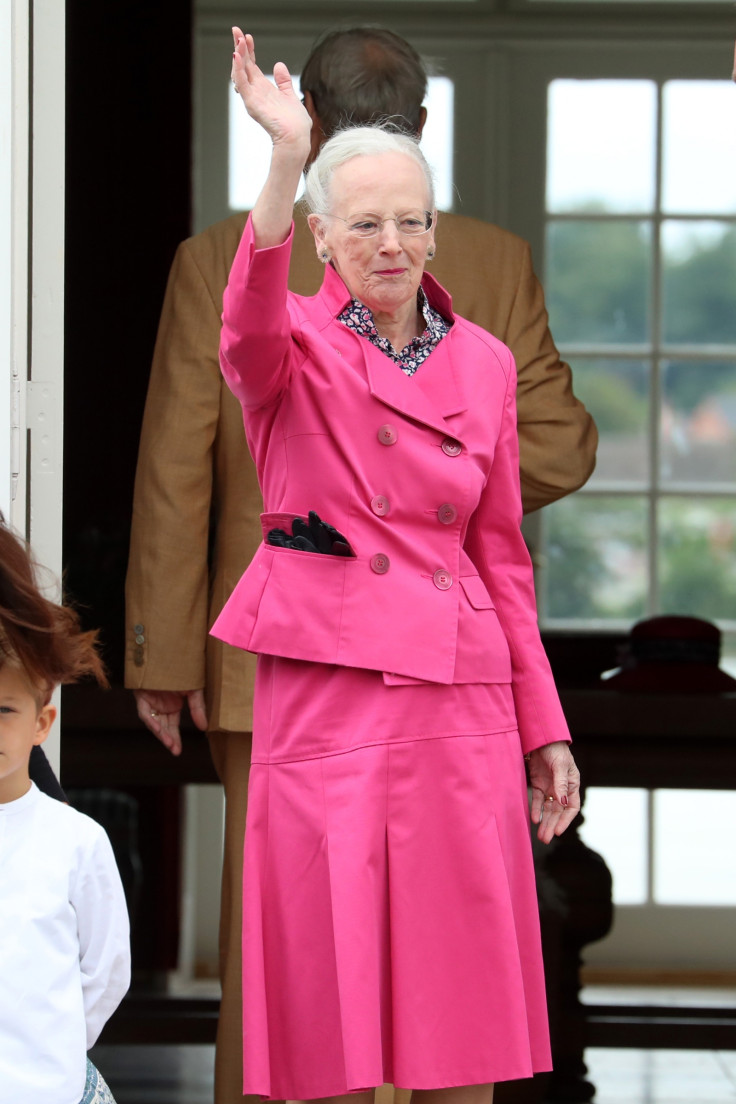 The Danish royal family enjoy remarkably high approval ratings in Denmark, which are said to range from somewhere between 82% and 92%.