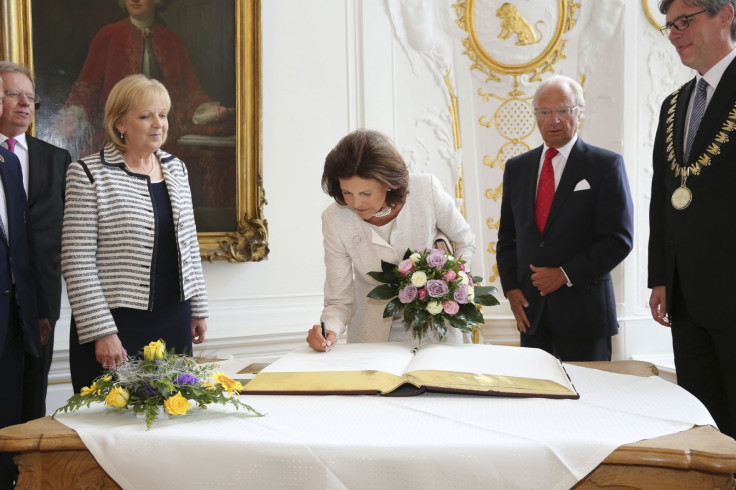 King Carl XVI Gustaf and Queen Silvia of Sweden paid a visit to west Germany on Monday (11 July) for the CHIO Aachen World Equestrian Festival where they beheld a magnificent parade of horses and carriages through the city centre to the market.
The royal couple – who have been married since June 1976 – were in high spirits as they received a present by Mayor of Aachen, Marcel Philipp, during the Valkommen Sverige (Welcome Sweden) celebrations prior to the festival – which commenced on 8 July and ends on the 17th – at the historic town hall.
Queen Silvia, 72, looked impossibly elegant in a cream jacket and dress before signing the Golden Book of Aachen. She also wore a head-to-foot cream outfit of a textured blazer and straight-leg trousers for the outdoor equestrian tournament in the German city on Tuesday (12 July).
The Aachen-Laurensberger Rennverein (ALRV) was able to win over Sweden as the partner country for the CHIO Aachen 2016 – and the Swedish royal couple warmly accepted the invitation to the festival.
They stood on the gallery of the picturesque town hall staircase and waved to the approximately 2,500 people on the market square amid the beautiful sunny weather before observing performances.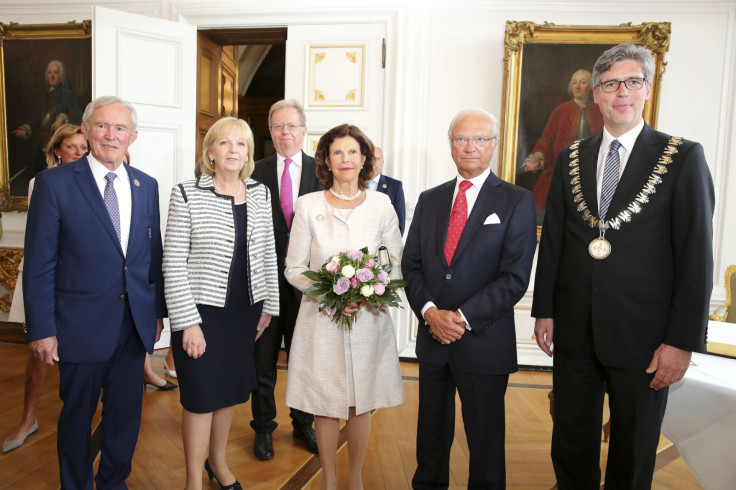 Accompanying their Majesties – whom also entered their names into the Golden Book of the City of Aachen during a reception with the royals – were the minister of North Rhine-Westphalia, Hannelore Kraft, and the Swedish ambassador, Lars Danielsson. Lord Mayor Marcel Philipp and ALRV President Carl Meulenbergh welcomed the guests of honour and the viewing public at the equestrian affair.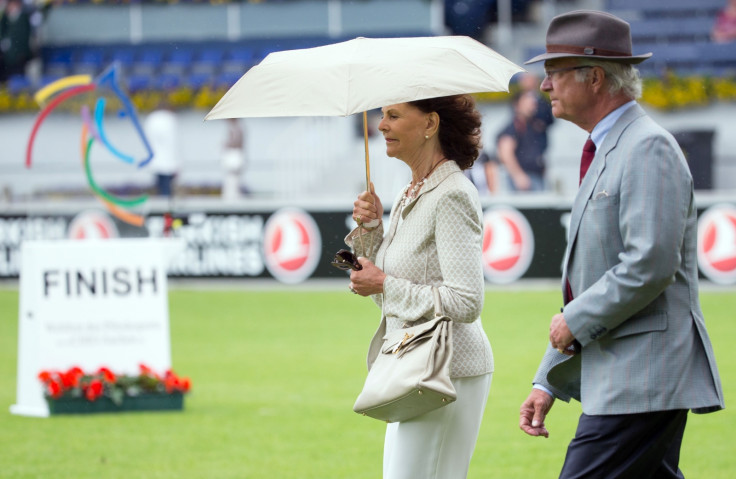 The impressive performances involved the Music Corps of the Royal Fire Brigade and the Swedish Royal Mounted Guards, and lasted for around an hour. Musicians and dancers from the Dalarna Province also inserted a touch of folk to the occasion.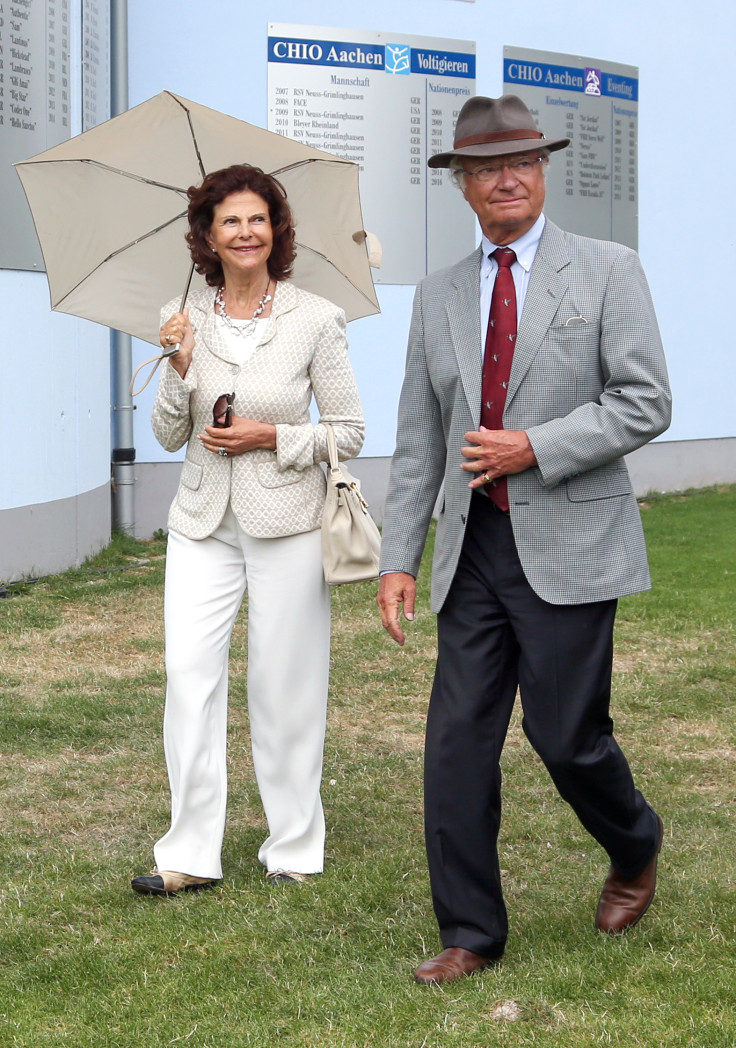 On Tuesday , King Carl and Queen Silvia are the guests of honour during the Opening Ceremony of the CHIO Aachen 2016, as Her Majesty holds a welcome speech in the Main Stadium at the Soers where she will express her best wishes of the partner country, Sweden.