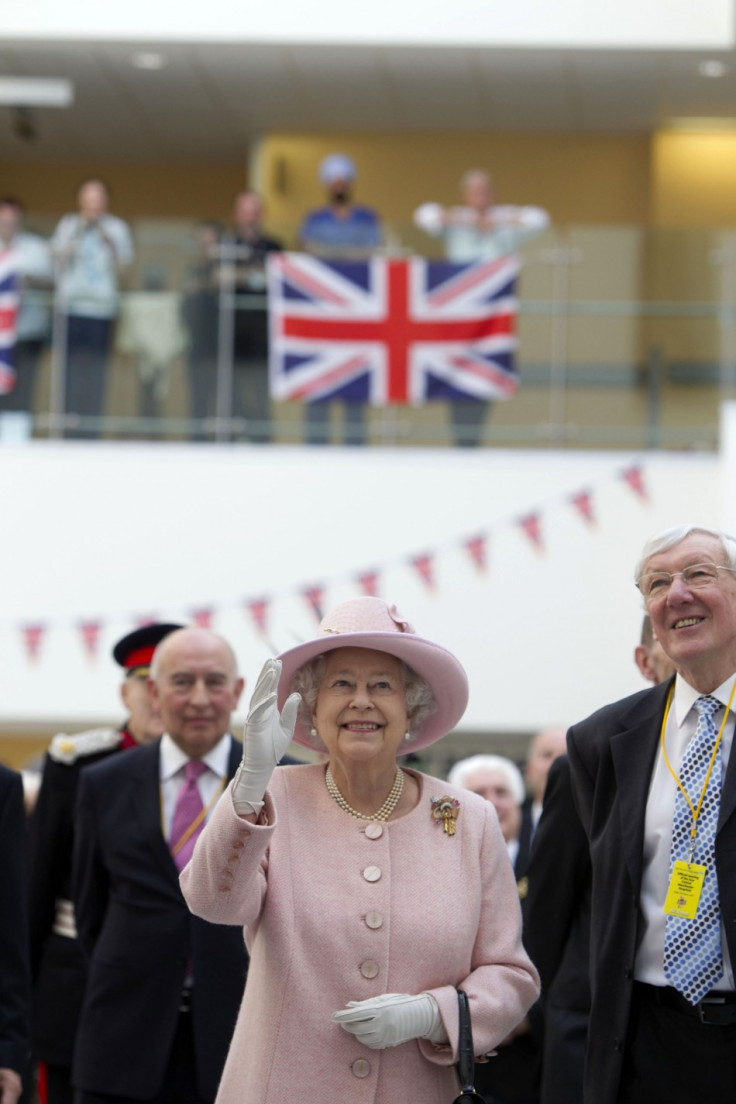 The Queen paid a surprise visit to a wedding party on Friday in Manchester Town Hall while touring the city as part of the diamond jubilee celebrations.
The Queen and the Duke of Edinburgh met the newlyweds, John and Frances Canning, after accepting the invitation for their wedding and even posed for pictures with them.
The Hall was booked by the Cannings who hail from Prestwich, even before the Queen's visit was announced.
Later they came to know about the royal visit on the same day and wrote a letter to Buckingham Palace inviting the Qeen to join their party.
They were spellbound when they received a reply from the Palace thanking them for the invite.
"We never dreamt we would be able to meet her," the Manchester Evening News quoted the 44-year-old Frances as saying.
"When we had our ceremony, the staff asked us to wait for a moment in the corridor and just a few minutes later the queen arrived. She knew both our names and apparently we had been especially added to her rota," she added.
"The Queen asked how we were feeling, and congratulated us. Prince Philip was asking where in Italy we were going for our honeymoon. They had clearly been briefed about what we were doing," said the groom John Canning, according to the report.
Earlier, the Queen and the Duke of Edinburgh opened Royal Manchester Children's Hospital, the Royal Eye Hospital, Saint Mary's Hospital and a new wing at the Royal Infirmary.
The royals also attended a lunch at Manchester Town Hall, hosted by the lord mayor.