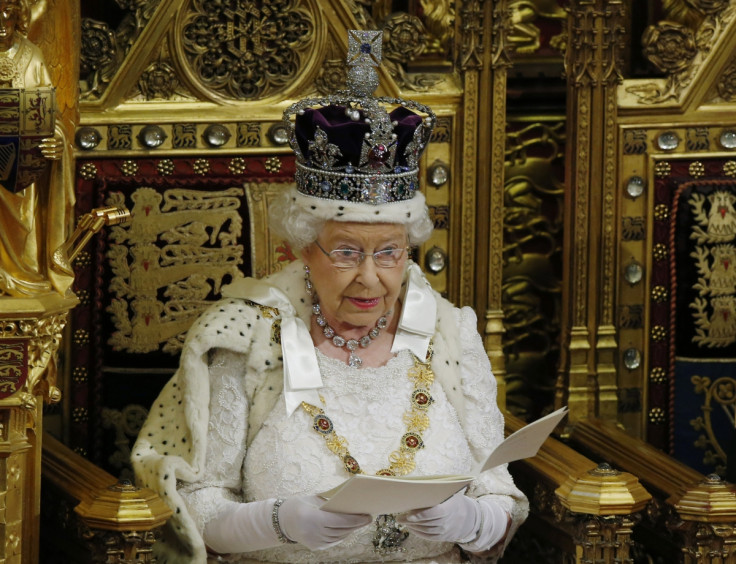 The biggest overhaul of Britain's prison system in more than a century will be a central focus of the Queen's speech today (18 May). Governors of the first six "reform prisons" will be handed unprecedented powers over all key areas of management.
Governors of the jails will be given greater legal and financial clout, including control over budgets, opting out of national contracts, education, work and rehabilitation. The Prisons Bill – to be read out by the British monarch in the House of Lords – will be at the heart of the government's legislative programme over the next 12 months.
The changes in multiple facilities will affect 5,000 inmates across the country and "reduce re-offending, cut crime and improve public safety," according to Justice Secretary Michael Gove. The facilities included are HMP Wandsworth, HMP Holme House, HMP Kirklevington Grange, HMP Coldingley, HMP High Down and HMP Ranby.
The bill will also see the introduction of league tables on reoffending, employment rates and violence and self harm. Prime Minister David Cameron is hoping to unite his Conservative party around his "programme of social reform" following an escalation of infighting in Tory ranks over the upcoming EU referendum on 23 June.
"This is a one nation Queen's Speech from a one nation Government. It sets out a clear programme of social reform, so we break down the barriers to opportunity and extend life chances to all," said Cameron.
He added: "For too long, we have left our prisons to fester. Not only does that reinforce the cycle of crime, increasing the bills of social failure that taxpayers must pick up. It writes off thousands of people.
"So today, we start the long-overdue, long-needed change that our prisons need. No longer will they be warehouses for criminals; they will now be places where lives are changed."
Gove said: "Prisons must do more to rehabilitate offenders.
"We will put governors in charge, giving them the autonomy they need to run prisons in the way they think best," the prominent Leave campaigner added. "By trusting governors to get on with the job, we can make sure prisons are places of education, work and purposeful activity.
An Extremism Bill is also believed to be included on the legislative agenda. It is expected to include new powers in an effort to clamp down on extremist behaviour by banning organisations, closing premises which "promote hatred" and gagging individuals such as radical preachers.
The bill has been criticised by the Evangelical Alliance, which accuses the government of resorting to extremism itself in the fight against extremism. "It's extreme to try and tell religious groups what they can and can't teach under the guise of fundamental British values," Simon McCrossan, the group's head of public policy was quoted as saying by the Press Association.
"It's extreme to threaten to send Ofsted inspectors into churches if they don't teach British values. This government's trying to fight extremism with extremism and the main casualty will be our fundamental freedoms."
According to reports, a new British Bill of Rights - which replaces the Human Rights Act and asserts the supremacy of UK law - is also expected to feature. The move is opposed by some 136 groups, including Amnesty International, the Muslim Council of Great Britain and the Football Supporters' Federation.
The Queen's Speech is expected shortly after 11:30am BST.