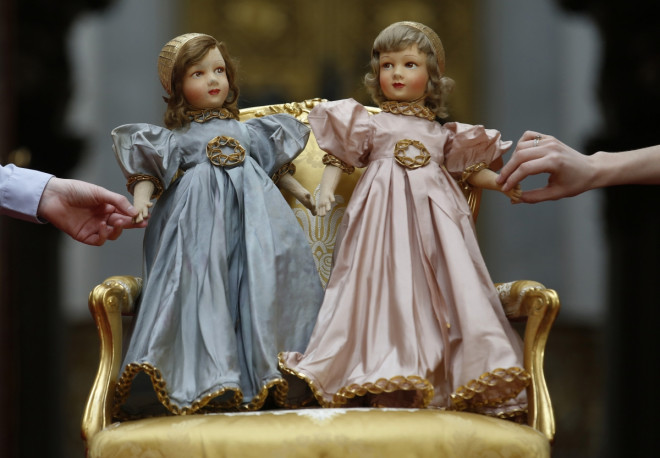 During the summer opening of Buckingham Palace this year, visitors will get a glimpse into the childhoods of the royal family members.
Toys and childhood outfits belonging to the royal family will form part of the Royal Childhood exhibition from 26 July to 28 September.
Every summer, the State Rooms at Buckingham Palace open to the public for eight weeks and features a special exhibition.
The 2014 Royal Childhood exhibit spans more than 250 years and will bring together objects from the Royal Collection, the Royal Archives and the private collections of members of the royal family, as well as previously unseen photographs and film footage.
A number of the Queen's childhood toys, including Parisian dolls, a tiny pink tea set in the shape of a rabbit, a wicker toy pram and a toy horse are among some of the exhibits belonging to go on show.
According to the Royal Collection, the two-year-old Princess Elizabeth (The Queen) enjoyed pushing her toy pram around the gardens of 145 Piccadilly, her family home until the age of ten.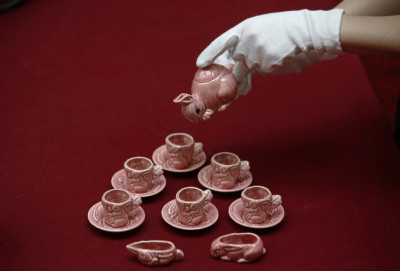 The exhibition also focuses on the newest member of the royal family, the son of Prince William and Kate Middleton, Prince George.
The silver-gilt Lily Font, commissioned by Queen Victoria for the christening of her first daughter Princess Victoria in 1841, used most recently for the christening of Prince George at the Chapel Royal, St James's Palace in October, will also go on display in Buckingham Palace's Music Room.
Other interesting exhibits include outfits worn by young princes and princesses such as the velvet walking suits of the future King George V, a pink coat belonging to the nine-year-old Princess Elizabeth and Prince William's page-boy sailor suit from the wedding of The Duke of York in 1986.