The next season of Doctor Who will see a male sidekick alongside the first ever female actress cast in the role of the Time Lord, it has been reported.
Day time quiz show host Bradley Walsh, 57, is said to be joining forces with Jodie Whittaker, 35 for the next season.
Walsh hosts the Chase and was a former star of Coronation Street.
Although the BBC has not made an official announcement, a source told the Mirror: "Bradley is super excited to be joining the cast of Doctor Who in such a key role.
"It means that his schedule over the coming months will be jam-packed – so he won't be able to continue with the full range of programmes he currently makes for ITV.
"But, crucially, it won't affect his role as presenter of The Chase. He loves that show with a passion and so does the audience, so he's delighted to have found a way to make it all work."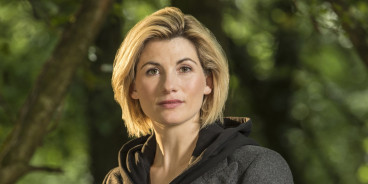 Originally from Watford, Walsh was formerly in Coronation Street and was on ITV's Law and Order UK for eight seasons. He is also host of the quiz shows Play to the Whistle and daytime quiz Cash Trapped.
There have been male sidekicks before in the series including Frazer Hines as Jamie McCrimmon, Ian Marter as Harry Sullivan.
The BBC's decision to cast the first ever female Doctor was met positively within the industry and from fans, although there were some critics.
In an interview in July, Whittaker, who has starred in numerous hit shows, including ITV's Broadchurch, said: "As a feminist, as a woman, as an actor, as a human, I want to tell the fans not to be scared by my gender".