Two of R Kelly's homes in Atlanta have been completely cleared out in an epic burglary, with police identifying the suspect as Alfonso Walker, a part-time employee of the singer.
The 50-year-old Ignition hitmaker's mansions in Johns Creek were entirely emptied by the thieves on Thanksgiving weekend in November, taking large items such as couches and tables and even his diamond-encrusted hoodie.
Georgia authorities are currently investigating the huge theft, with police naming a suspect they believe stole everything inside the two homes and sold it off.
Law enforcement told TMZ that detectives caught three men leaving one of the houses in a van, later bringing them in for questioning. They informed the police that they had been been hired by one of Kelly's associates, Mr Walker, to sell all his possessions because Kelly was moving his entire operation to Chicago.
Johns Creek Police Captain Chris Byers claims officers checked both of Kelly's homes, but found everything missing.
"Many televisions. Furnishings. We're talking about couches, chairs, tables," Fox13 reports.
Neighbours reported seeing suspicious trucks parked at the singer's two homes for approximately one week. Last week, a neighbour named Mark Gibson said another truck showed up, along with the police.
Gibson said: "They blocked the guy in. One of the guys got out with his gun drawn."
"Ultimately, it led them to an individual that they say hired them that works for Mr Kelly's organisation. They were told he was moving his organisation out of Atlanta back to Chicago and was selling off all of his belongings," he added.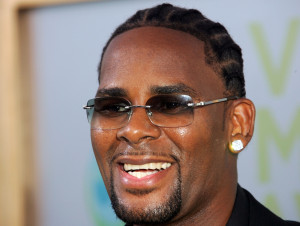 Byers said that Walker had attempted to sell each room of Kelly's mansions to the highest bidder.
He continued: "They wouldn't sell an individual item for a certain price, but say a bedroom for $6,000."
According to Byers, 50-year-old Walker is now on the run. He added: "One of the indications he made was that he was owed some money and this was his way of getting it back."
Police also claimed that Walker had planned to turn himself into police on Tuesday, but that didn't happen. He will face a number of charges, including burglary and theft by deception.
Kelly's neighbour Gibson finds the incident shocking, and said he didn't realise he lived next to a famous music artist.
He said: "I didn't even know who was living there to be honest," Gibson said. "We didn't know if there was anything inside there to steal."
It is not known where Kelly – who has a net worth of $150m (£111m) – was at the time of the extensive burglaries.